About a week and a half ago, took advantage of invitation to attend an Autumn Beer Tasting Session led by Dane Volek, Anchor's Pilot Brewer at Anchor Public Taps.
Up until now Anchor's tap room has not been generally open to the public, and the only way to taste Anchor beer at the brewery was to attend a special event or manage to grab a hard-to-get spots on a tour.  Anchor's new taproom, Anchor Public Taps, changes that by being open 7 days a week and offering pretty much all of Anchor's beers on tap to the public, hence the name "Public Taps".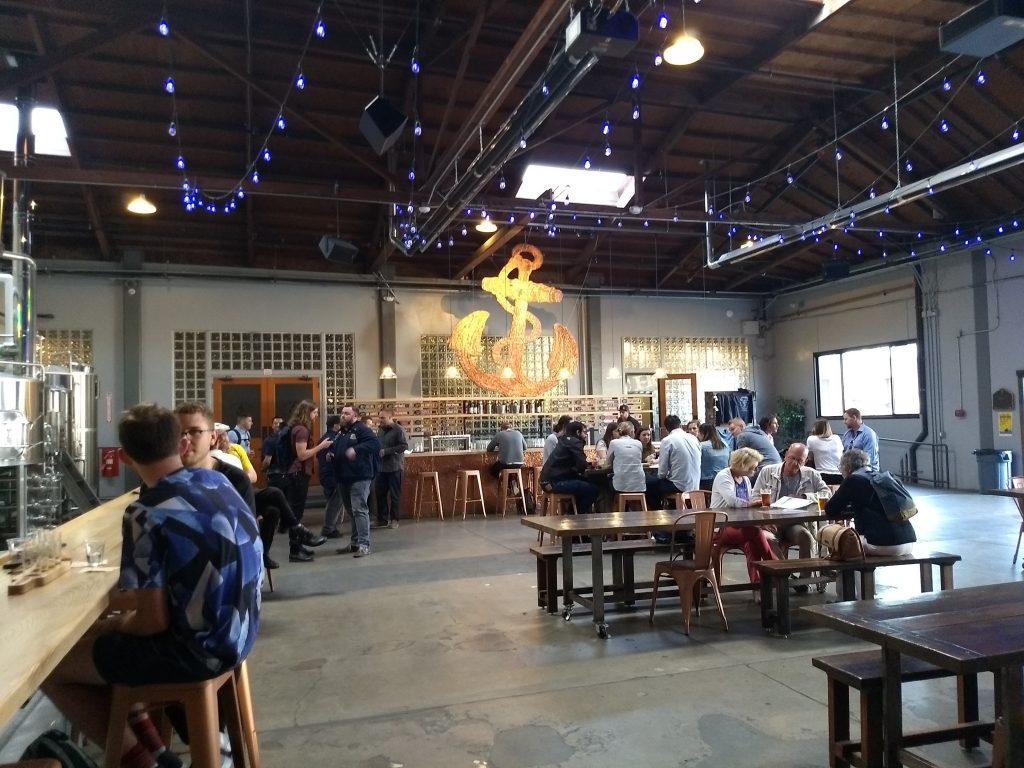 Located just across the street from the main Anchor brewery itself on Potrero Hill in San Francisco, Anchor Public Taps also houses Anchor Brewing's 7-bbl pilot brewery, which produces many beers offered only on tap, and only at Anchor Public Taps. In addition it also hosts Anchor's growing barrel-aging program, including some "funky" barrels.
Volek led our group through a line-up of four beers that "you would want to drink on an evening in the Fall".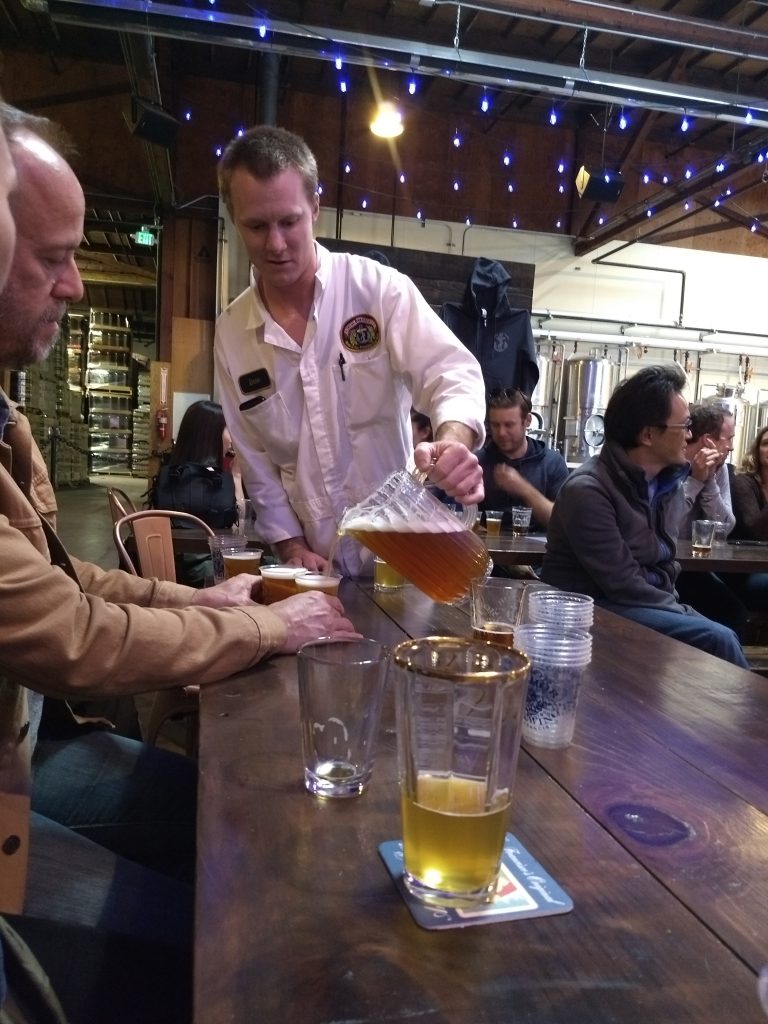 These are my notes from that night on each of the beers:
Blood Orange Blonde
orange prominent in the nose, some hop aroma.  light body, gold to light-amber in color  not much maltiness or bitterness, slight fruity sweetness lingers on the palate

Fog Breaker IPA
citrus and pine hoppiness in the nose  Pine and citrus bitterness in the mouth   gold in color, light body and mouthfeel  bitterness lingers

Third I
triple IPA  9.3%    fruitiness in the nose: citrus and then … strawberries!   Marked strawberry character in the flavour as well.  Hop bitterness is attenuated by the sweetness.  The sweetness lingers on the palate, leaving a sharp bitterness as it fades. Very interesting beer.

Coffee Porter
Pronounced coffee notes in the aroma and taste.  Coffee, roast, and hop bitterness balanced by malty sweetness.
In addition to those four, Volek threw in a few additions and surprises.
The first of these was a Märzen, of which we got serve ourselvesdirectly from the sampling port on the fermenter.   Next, the group was able to taste a brown ale that had been fermenting for only 24 hours.  It pretty much was like tasting unconverted wort –which is, in fact, what it was.
Finally, we got a preview taste of this year's Merry Christmas and Happy New Year beer and a sneak peek at the label and packaging.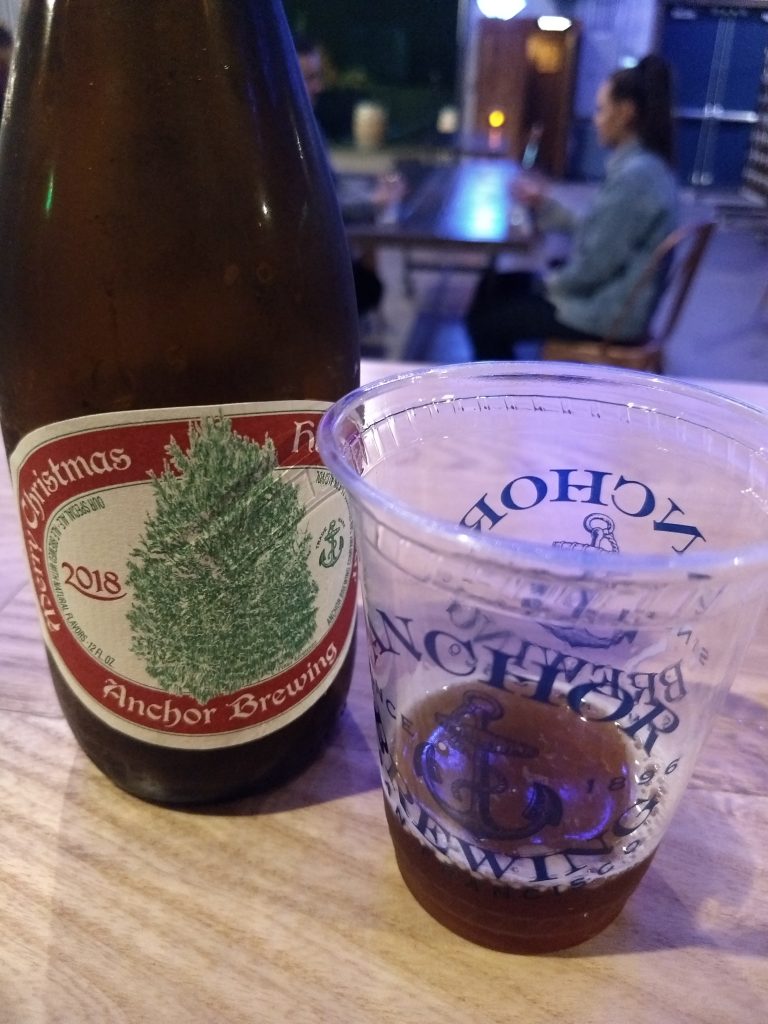 Produced afresh each year from a different recipe, and with a different image of a tree on the label, Merry Christmas and Happy New Year changes from year to year.  This year's version –which goes on sale in November– is less robust or roasty than previous years' versions. Less like a stout and more like a barley wine, but still with some spice character: coriander, cloves, …