Category: Lima
(Sorry about the poor quality of the English-language captioning.)
A sign of the growing popularity of craft beer in Peru is the recent appearance of specialty shops dedicated to Peruvian craft beer and imports, such as La Cerveteca.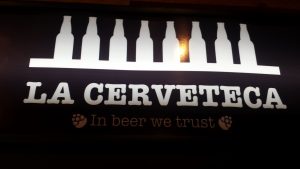 La Cerveteca is a small storefront operation, but it offers a widely representative selection of Peruvian craft beer from all over the country, and a few craft brews from neighboring countries, such as Chile, as well as imported beer –mainly from Belgium. They also sell some brewery swag such as posters, T-shirts, logo glassware, etc.
Most of the beer is stored at room temperature, but I was told that the stock rotates frequently.  There is also an upright glass-fronted fridge which holds more bottles.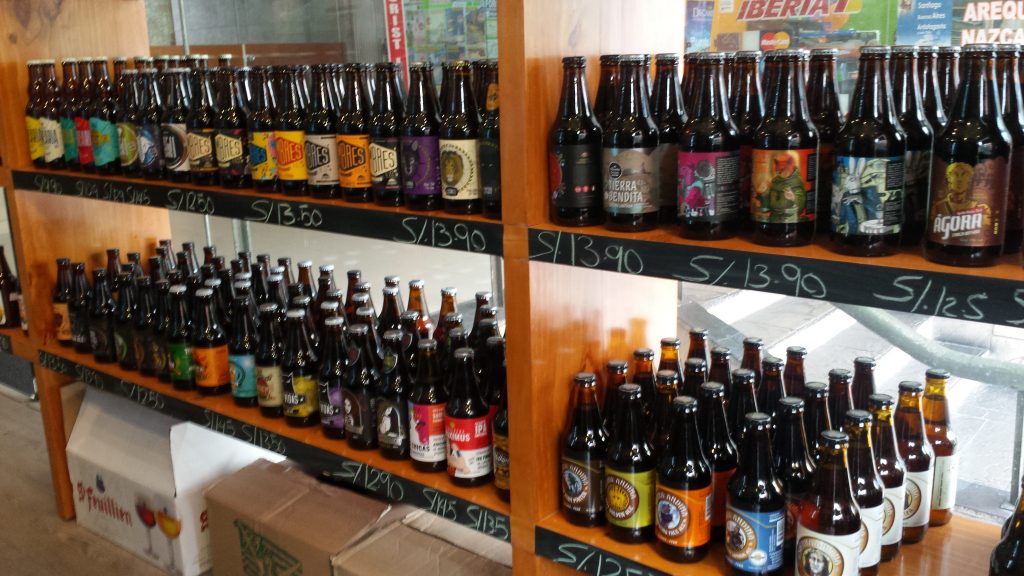 La Cerveteca is located at 319 Ave. Ernesto Diez Canseco, Miraflores.  They've only been open nine months, but the guy running the place when I visited said it had been going well so far.
(There is also another bottle shop: La Bodega Cervercera, at the El Polo II shopping center in Lima's Surco district.  La Bodega Cervecera is an outgrowth of an online beer retailer by the same name.  Although the website has been around for two years, the brick-and-mortar storefront just opened in June and I have yet to visit it.)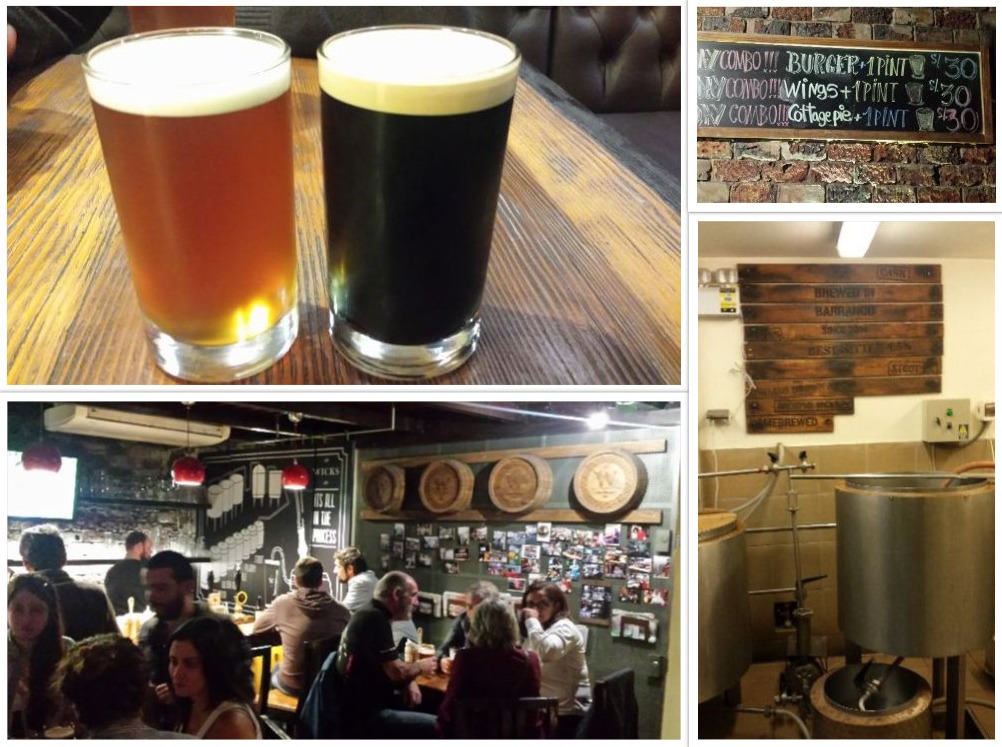 In July I visited Brewpub Wicks for the first time.  Wicks, which is located in Barranco district,  kept turning up on Untappd, so I've known about its existence for a year or two, and that it seemed to be a beer pub oriented primarily at English-speaking expats.
Well, it turns out that Wicks also makes and serves its own beer, and that it is rather good beer.
Wicks' lineup of house beers includes IPA, stout, best bitter, and golden ale.  On the night we visited, however, they only had the golden and the stout on hand.
The golden was slightly bitter and a bit floral or fruity.  It was nice, but none of us were "wowed" by it.
On the other hand, the stout was very easy to like and very easy to drink. It was tasty and robust but without any burnt astringency.   It was also really smooth.  One might think that it was dispensed with nitrogen, but –at least according to the pub's website– all their beers are dispensed via hand-pulled beer engines.
Since 2014, Wicks has been quietly doing its thing. which makes it one of the pioneer brewpubs in Lima, but without the attention garnered by other craft breweries.
According to the pub's website,
The story begins across the ocean, in England, where the idea of 'Wicks' was developed, by a young couple, Vanessa and William. When Vanessa and William met, she was a Peruvian student and he was a bar manager who wanted to start his own business. They both knew the ambience of a traditional British pub and they wanted to take that feeling to Lima. The 'Brew Pub Wicks' was born.
The formula seems to have worked.  The place was definitely packed, with expats and Peruvians alike, on the night we visited.
Brewpub Wicks
Av. Pedro de Osma 210, Barranco
Lima, Peru