A brewery whose beers I've admired for a while is Jester King Brewing.  I knew, from experience, that they produced some seriously interesting and experimental beers, but until I went there I did not fully grasp how special Jester King is.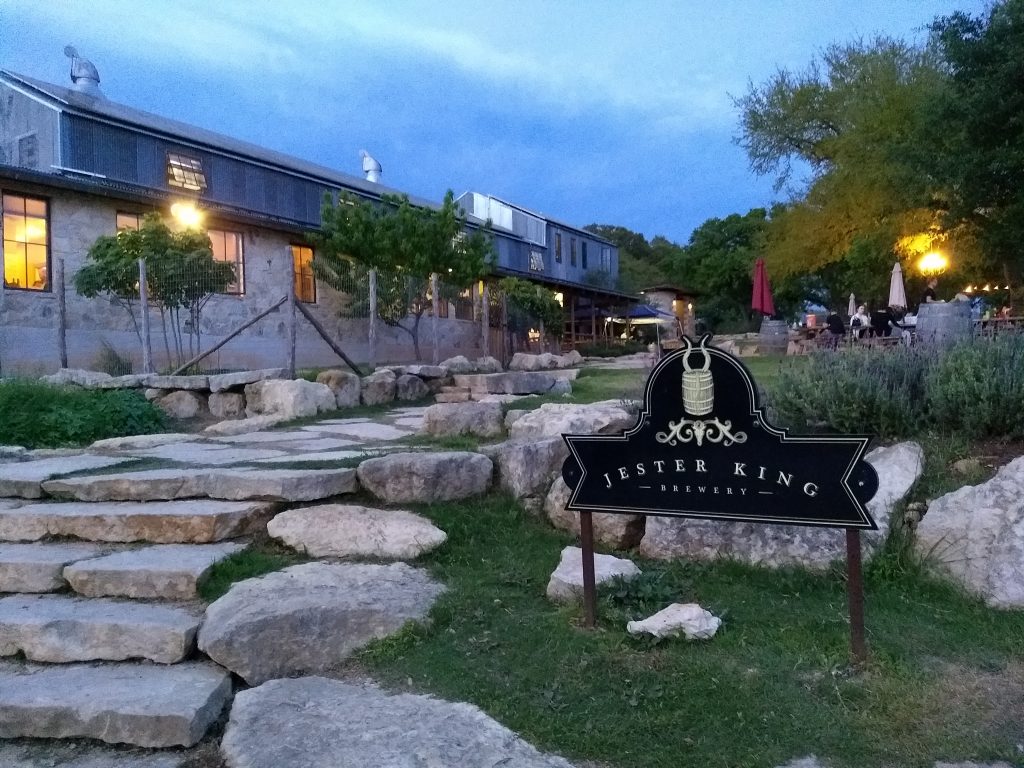 Located in the Texas Hill Country, on the outskirts of Austin, Jester King sits on 58 acres of ranchland.   The portion surrounding the brewery has been turned into a very pleasant beer garden.  Adjacent to them there is a pizza restaurant that also serves beer –and, of course, one can bring one's beer down to the pizza place, and the pizza up to the brewery's beer garden.
Jester King is committed to infusing as much of the Texas Hill Country terroir into their beers as they can.    Water is drawn from an on-site well, and the barrel house was once the site's dairy barn. Even the large corrugated metal building that houses the 30-bbl brewhouse is recycled. It was located on a farm in southern Texas, dismantled, and reassembled on Jester King's property.
Most of the parcel, naturally, is open space and provides the native environment in which the wild yeasts that Jester King relies on naturally thrive and propagate.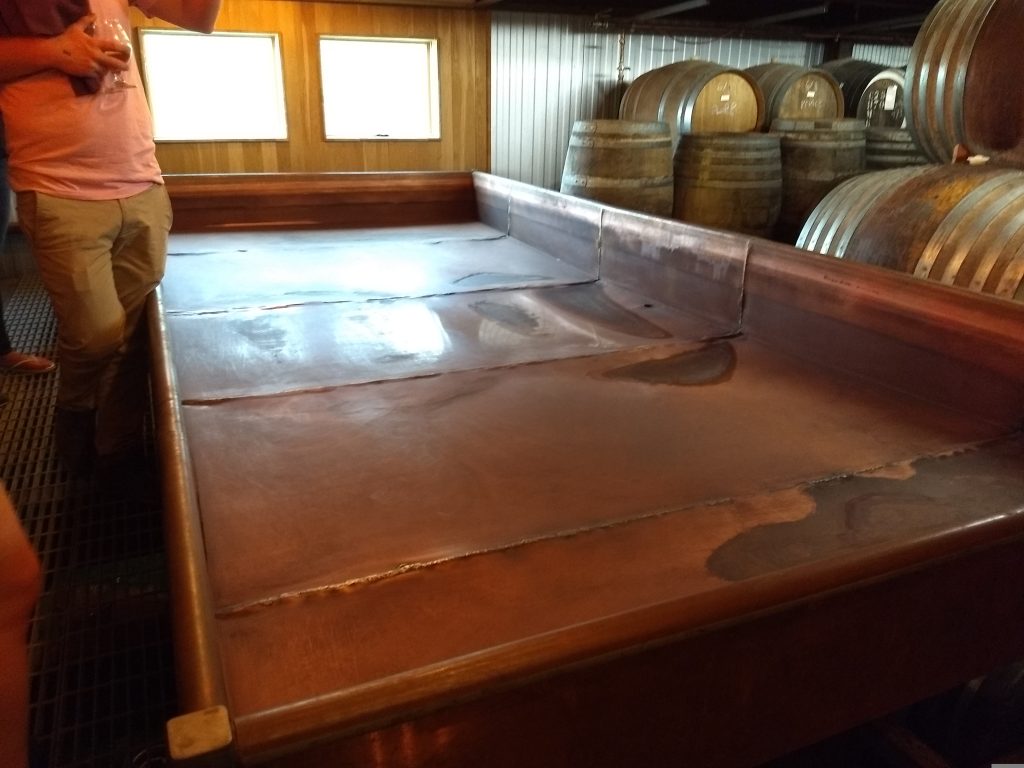 In the cool months, wort is pumped into a copper coolship in the barrel house's second story loft. The windows are left open to the cool night air and the area's natural wild "bugs" allowed to settle on to the wort.
The wort then racked into barrels and foeders, where it spends from a few months to a several years fermenting and maturing.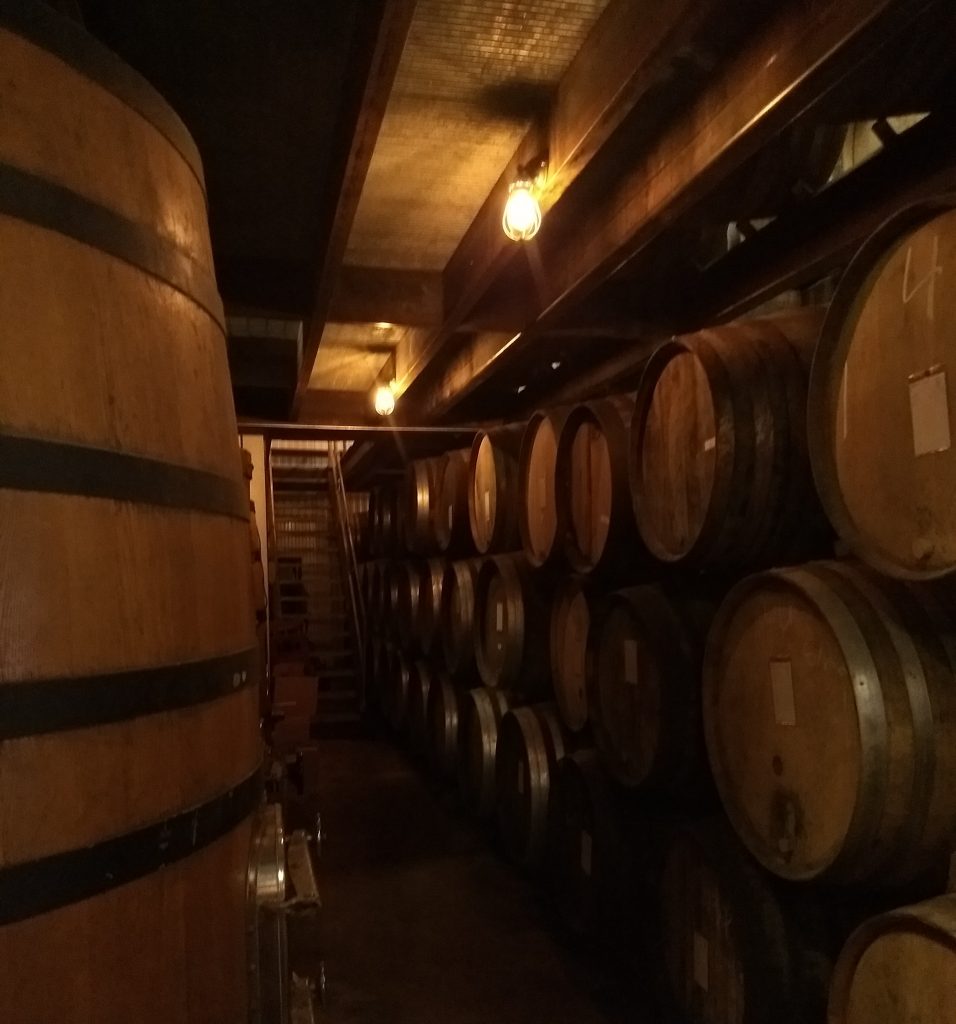 Averie Swanson, head brewer (and now part owner) of Jester King, who led our tour, explained that while they have to reject about one in ten barrels because they developed off flavors, most of the time patience is the key, recognizing that different micro-organisms do their thing at different rates and stages of the fermentation, and just giving them time to clean up a beer.
Interestingly, she also noted that whenever they send samples off for analysis, the labs return a list of a couple dozen micro-organisms that they recognize and note the presence of "about 100 more" that they've never seen before.
On part of the land, the brewery has planted grape vines, the fruits of which will be used to infuse new and interesting character into beers.  In order to increase the locality of the flora they will contribute, and in a gesture toward "closing the circle", the spot where each vine was to be planted was first innoculated with microflora from brewery.
About the only thing that regularly goes into Jester King brews that doesn't come from Texas is the hops.  Hops just don't do well in the heat and shorter days of Texas.  Now, Jester King is experimenting with growing hops, hoping to find a variety that will grow well-enough there to be usable, but until they  find it they are reliant on hops from the Pacific Northwest. However, to infuse "as much Texas Hill Country character as possible" into them, the hops cones are placed in burlap sacks and stored for a year or so in the rafters of a horse barn just down the road.
The result of all that is not only some pretty fantastic, if funky, beers, but also beers –such as Wanderflora, Abcission, or the SPON series– that are redolent with a sense of place. This place.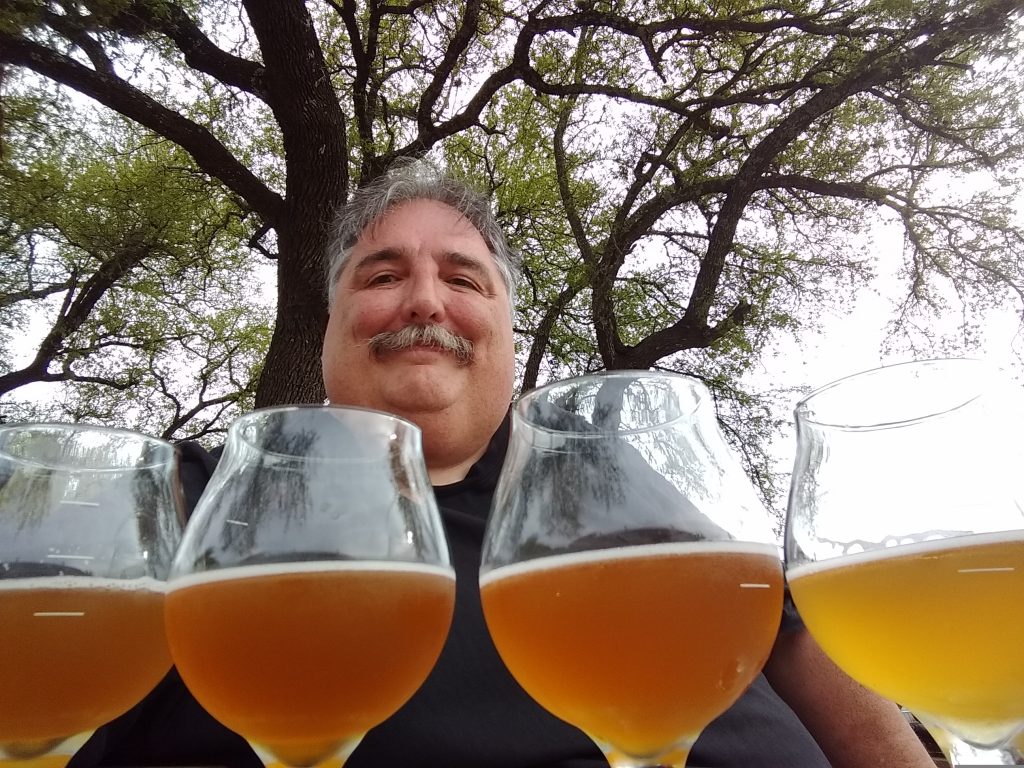 Jester King Brewery
13187 Fitzhugh Rd
Austin, TX