On Tuesday, April 18th, workers at Peru's largest industrial brewing consortium, the ABInbev-affiliated Unión de Cervecerías Peruanas Backus y Johnston S.A.A., walked off the job and on to the picket line.
In September of 2021, the workers' union –Sindicato Backus– and the company had successfully negotiated an agreement for a three-year contract. The agreement achieved per diem pay increases of s/. 7.00, s/. 8.00 and s/. 8.50 –$1.85 to $2.25 US, at today's exchange rate; s/. 4.50 for those workers taking home less than s/. 80.00 soles per day. The workers also won a 65% subsidy of workers' meals at company canteens, overtime pay for malting plant workers, and the closing of benefit and pay gaps between different breweries, among other gains.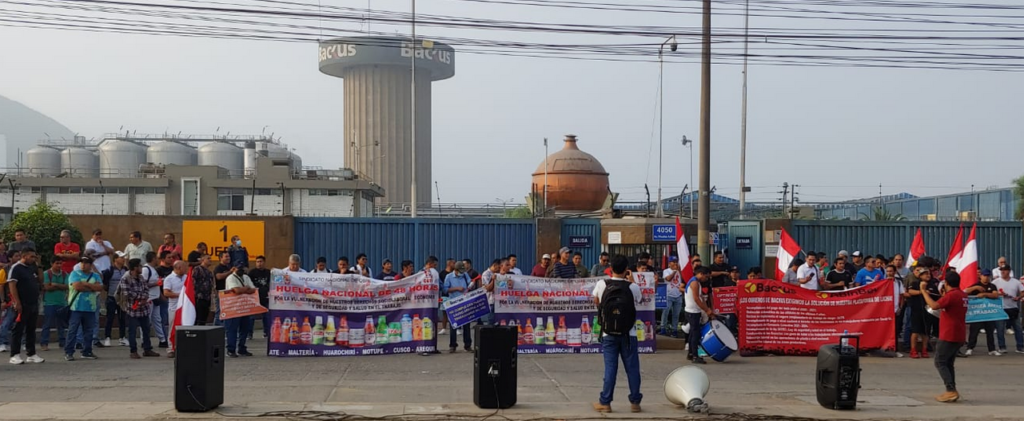 Sindicato Backus charges that Backus & Johnston has not met its commitments under the 2021-2024 contract, is not complying with workplace safety standards, is excessively increasing workloads, and is going around the negotiated agreement by employing contract workers. In addition, the union demands that Backus honor benefits for workers affected by COVID-19 (Remember that Peru was the country with the highest per capita number of cases and deaths from the pandemic.)
The nationwide strike affects Backus & Johnston's breweries in Lima's Ate district, and in the cities of Arequipa and Cusco, as well as the malting plant in Chaclacayo.