Having arrived in Lima the night before, last Monday afternoon I went in search of craft brew.  Heading to Miraflores district, I found BarBarian closed for the afternoon while some work was being done on the place, and that Dörcher Bier's place was gone and being replaced with a Peruvian-Asian fusion eatery. I was not to be frustrated, however, for right next door was a new taproom for Cerveceria Nuevo Mundo!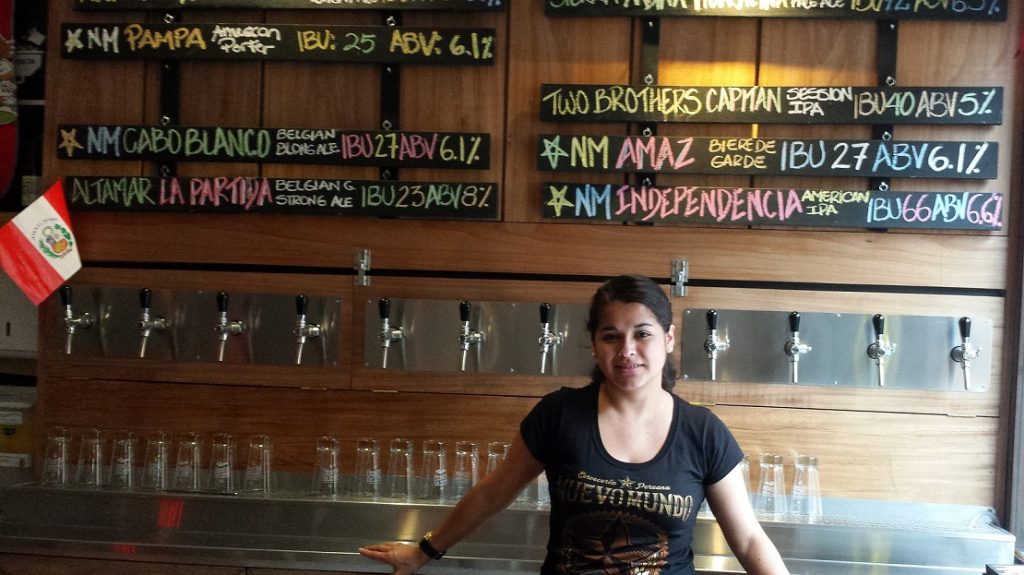 When I say new, I mean it was literally quite new, having just opened its doors in mid-June.  It turns out that the old Nuevo Mundo taproom around the corner and a block or two down Avenida Larco, closed and is now Lupulo Draft Bar.  The staff at the new Nuevo Mundo Draft Bar said that they have the Nuevo Mundo concession. I'm not sure what that means, but if it works, who am I to argue?
The place is about the same size as the old one, but because of the layout it feels a bit smaller.  It is easier to get around in, however, as not having a staircase taking up some of the space allows one more room to maneuver in.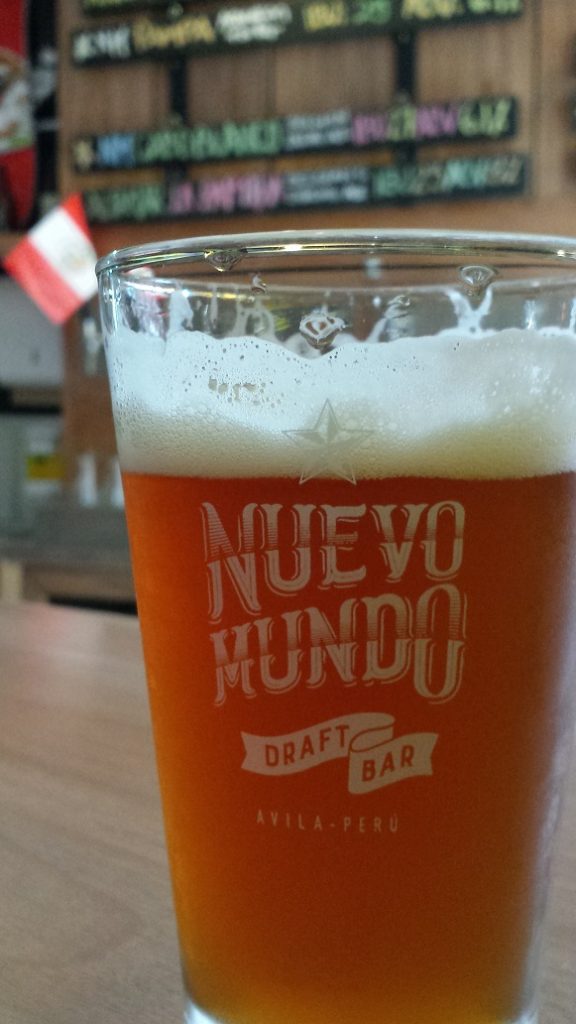 Between Nuevo Mundo's own offerings and a few guest tap, the beers, naturally, are as good as they've ever been.
Nuevo Mundo Draft Bar
103 Calle Manuel Bonilla
Miraflores, Lima