On my recent visit to Durham, North Carolina, Fullsteam Brewery was one of my obligatory stops.
The brewery is located in a slightly decayed area near downtown Durham, that likely due to the availability of empty real estate, has found new life as a hub of the local food and drink scene. It's hard not to suspect that the presence of Fullsteam and of a well-liked BBQ joint nextdoor has had a big hand in that.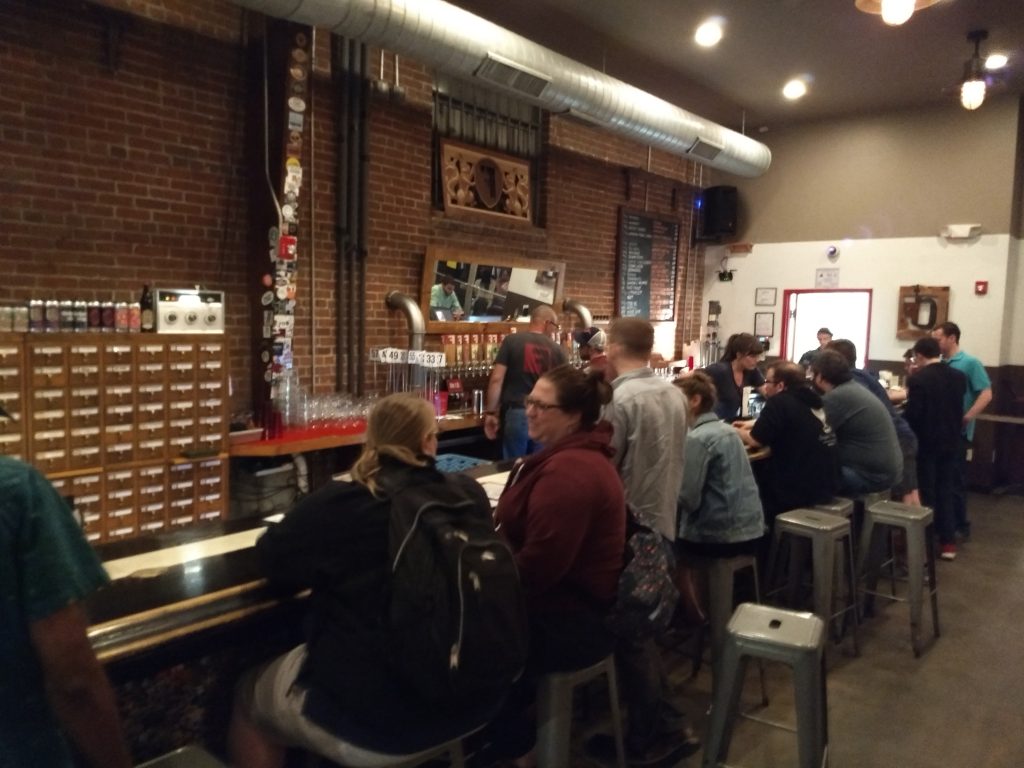 Fullsteam's public area is divided into three spaces: a front area, as soon as one walks in off the street through the barn door; a larger area with more seating and a small stage; and the space where the bar itself is located. All three are comfortable, friendly spaces, accented with quirky post-industrial touches such as a wall of dials, library card catalog cabinets, and other odds and ends. Behind a glass wall at the back, one can view the brewery proper, with its assortment of fermenters and the brewhouse with which Fullsteam pumps put 8,000 bbl a year.
I first encountered Fullsteam Brewery on a visit to Durham, NC, in 2016. I sat down at the bar, and as I had limited time, I told the server I had time for only one or two, and asked him to serve me the beer he thought I should not walk out without having tried. He started to go into the usual "Well, what do you like drink?" exchange, but stopped himself and served me a bottle of First Frost Foraged Persimmon Ale. Thus began my love for Fullsteam.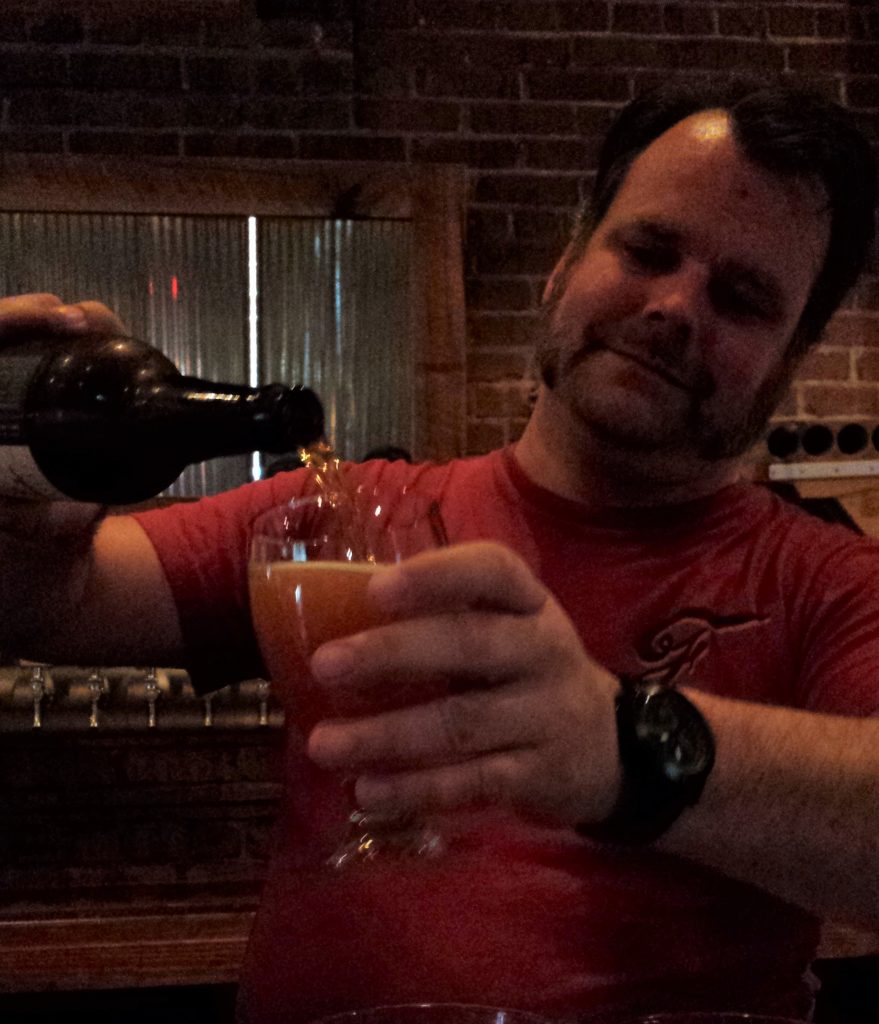 Every Fall, Fullsteam's network of foragers fans out and gathers ripe persimmons, which the brewery then processes and freezes. That fruit is then used to produce the following year's First Frost, a complex, fruit-forward 13% abv ale fermented with Canadian and Belgian Abbey yeasts, Crystal and Magnum hops, and Belgian candy sugar. It is, frankly, one of my absolute favorite beers.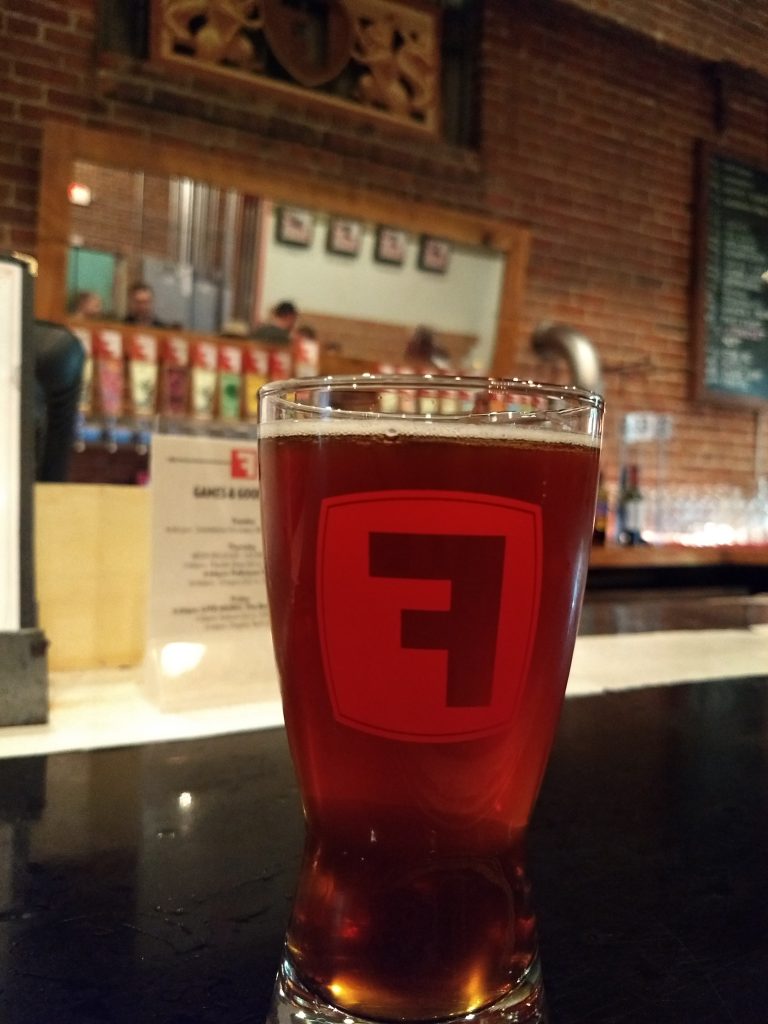 The rest of the brewery's lineup are no slouches, either. Featuring ingredients such as North Carolina barley and sorghum, local berries, paw paws, hickory shells, and chocolate and coffee from local purveyors, those brews reflect Fullsteam's mission to create beers that evoke and celebrate the farms and produce of the South.
Fullsteam Brewery
726 Rigsbee Ave., Durham, NC

https://www.fullsteam.ag