A sign of the growing popularity of craft beer in Peru is the recent appearance of specialty shops dedicated to Peruvian craft beer and imports, such as La Cerveteca.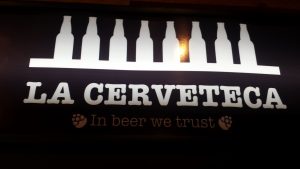 La Cerveteca is a small storefront operation, but it offers a widely representative selection of Peruvian craft beer from all over the country, and a few craft brews from neighboring countries, such as Chile, as well as imported beer –mainly from Belgium. They also sell some brewery swag such as posters, T-shirts, logo glassware, etc.
Most of the beer is stored at room temperature, but I was told that the stock rotates frequently.  There is also an upright glass-fronted fridge which holds more bottles.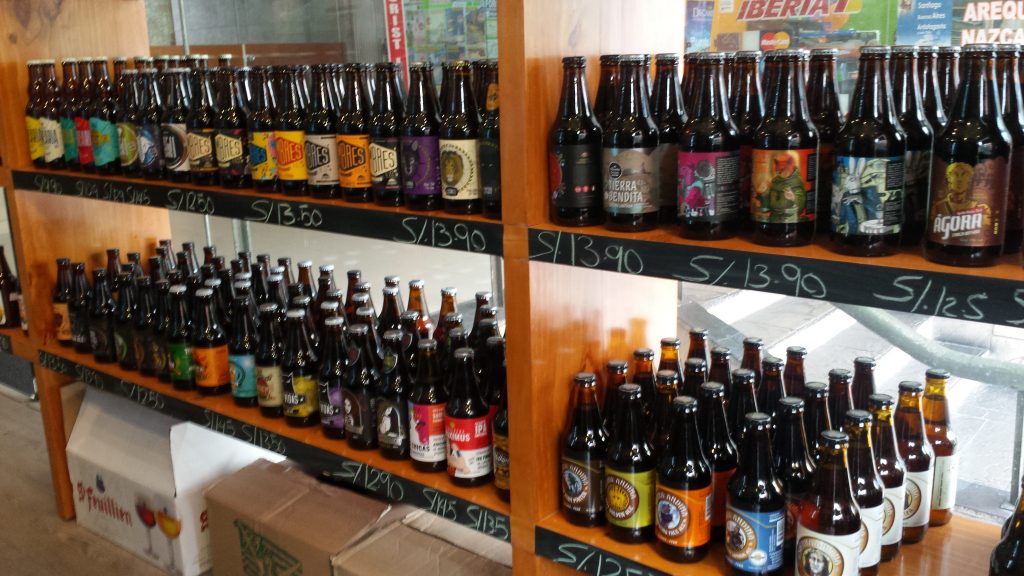 La Cerveteca is located at 319 Ave. Ernesto Diez Canseco, Miraflores.  They've only been open nine months, but the guy running the place when I visited said it had been going well so far.
(There is also another bottle shop: La Bodega Cervercera, at the El Polo II shopping center in Lima's Surco district.  La Bodega Cervecera is an outgrowth of an online beer retailer by the same name.  Although the website has been around for two years, the brick-and-mortar storefront just opened in June and I have yet to visit it.)