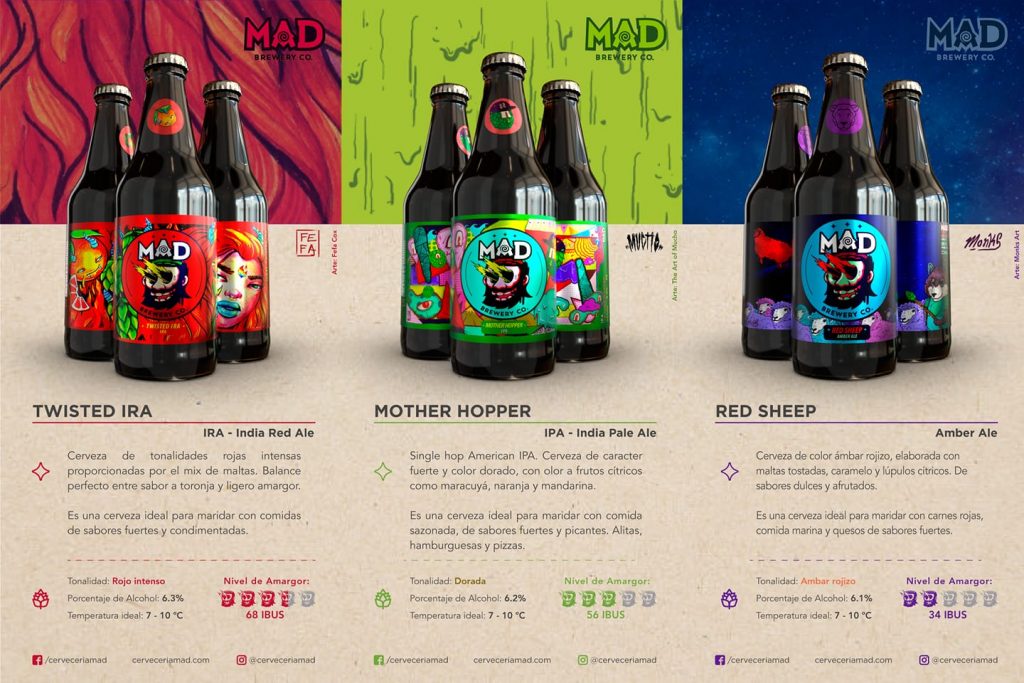 I just came across a notice that yesterday, MAD Brewery, Lima's newest craft brewery, launched its first commercial offerings a the La Bodega Cervecera store in the El Polo II shopping center.
It seems that MAD is launching with a 6.3% abv, 66 IBU India Red Ale, a 6.2%, 56 IBU IPA, and a 6.1% amber ale.
They'll be ones that I shall be keeping an eye out for when I'm down there next.