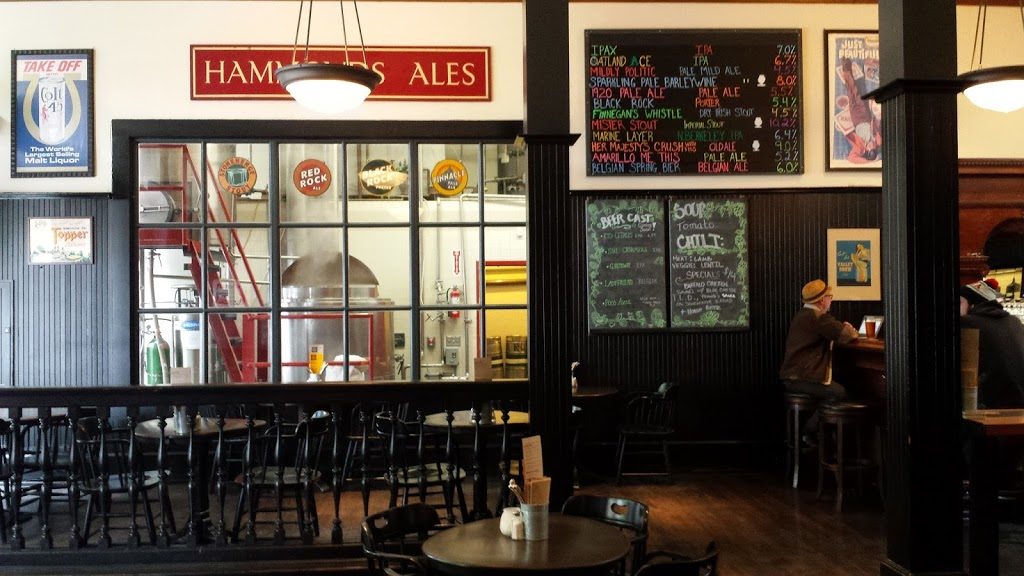 I recently visited Triple Rock Brewery in Berkeley for the first time.  Considering how long I've lived in the Bay Area, how much time I've spent in Berkeley, and that the brewery has been around since 1986 -making it one of the earliest modern microbreweries in the area- it's just ridiculous that I had never made it there before.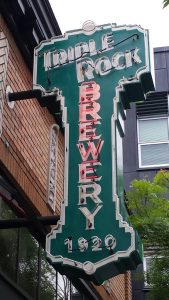 The main taproom is a pretty inviting place -dark wood, classic-style booths and furniture, and friendly staff- and the brewing process can be observed through a large window that looks in on the brewhouse.  There is also a larger space off of the main room, which was opened last year. It has more of modern feel, with more stained cement instead of wood and several large TV screens.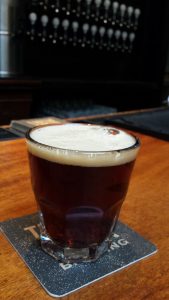 I arrived at lunch time, just as the place started to get busy for the lunch crowd.  As I enjoyed my food and beer I chatted with the fellow sitting next to me at the bar. He'd moved to the Bay Area in the 1988 and had been a regular at Triple Rock whenever he had found himself living in Berkeley ever since.
I ordered myself a flight of samplers, the selection of which I left to the server's choice. She poured me Mildly Politic (Pale Mild Ale, 4.5%), Belgian Spring Bier (6%), Oatland Ace (IPA, 6.7%), Black Rock (Porter 5.4%), and Finnegan's Whistle (Dry Irish Stout, 4.5%).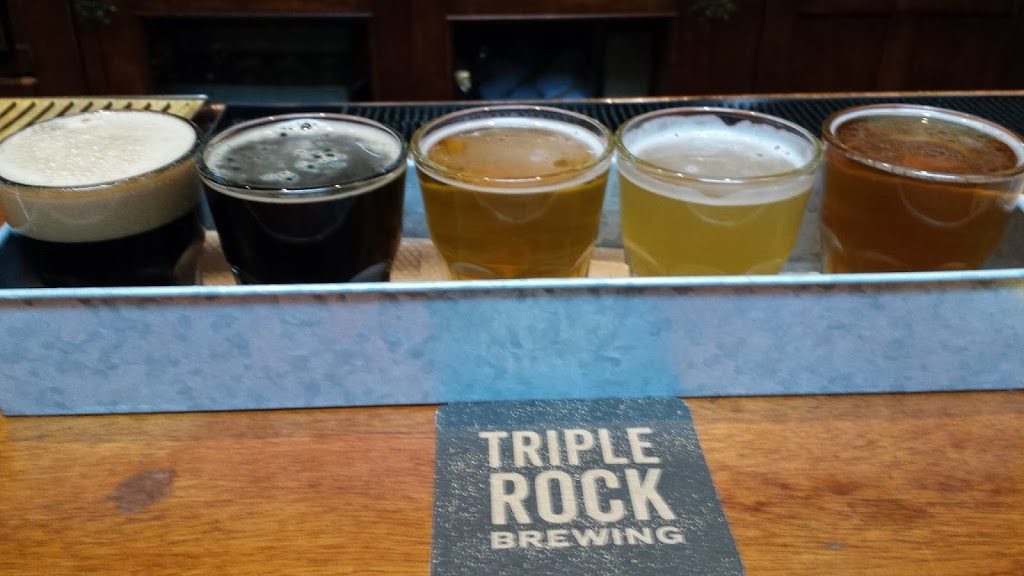 They were all good, but I've got to say that Oatland Ace was my favorite of the flight (at center in the above photo). It's made with oats three ways -flaked oats, golden naked oats, and oat malt- and big taste of Mosaic hops. Just lovely.
Also deserving special mention is a tasty, chewy Old Ale: Her Majesty's Crush with Figs (pictured at top of the post).
This beer -brewed in collaboration with Moylan's Brewing Co.- comes in at 9% and is warming without evident alcohol, and the fig character comes in nicely. I just really liked it.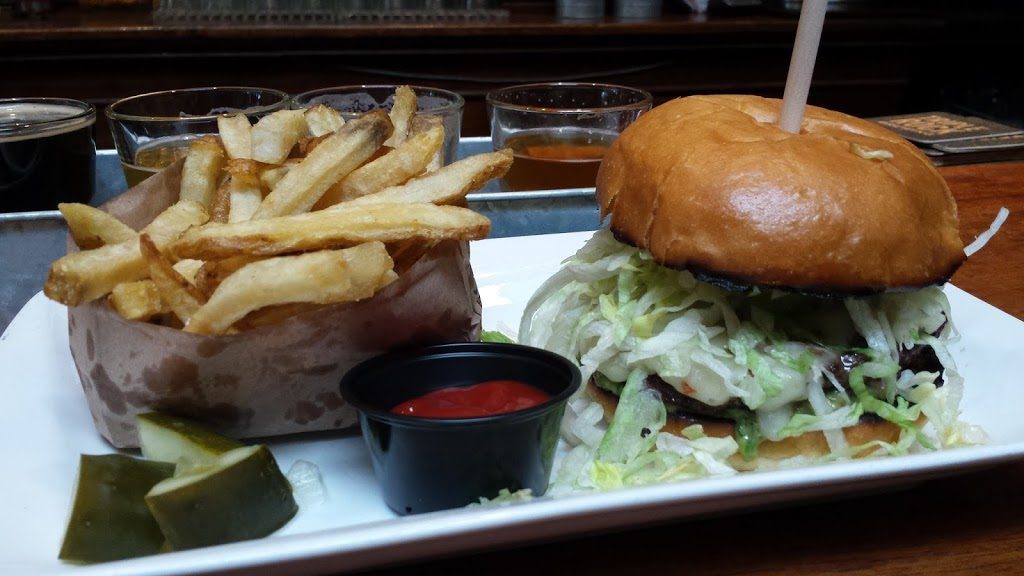 After all that time, I finally made it there, and I'm glad that I did.
Triple Rock Brewery & Ale House
1920 Shattuck Ave
Berkeley, CA