Unfortunately circumstances are such that I am not able to take part in any of SF Beer Week's activities, but I did manage to sneak in a taste of Big Chicken on Friday at Hops & Scotch, in Walnut Creek.
Big Chicken is a double IPA released every year to coincide with SF Beer Week by Petaluma's HenHouse Brewing Co. Big Chicken is eagerly awaited and is Henhouse's biggest release of the brewing year.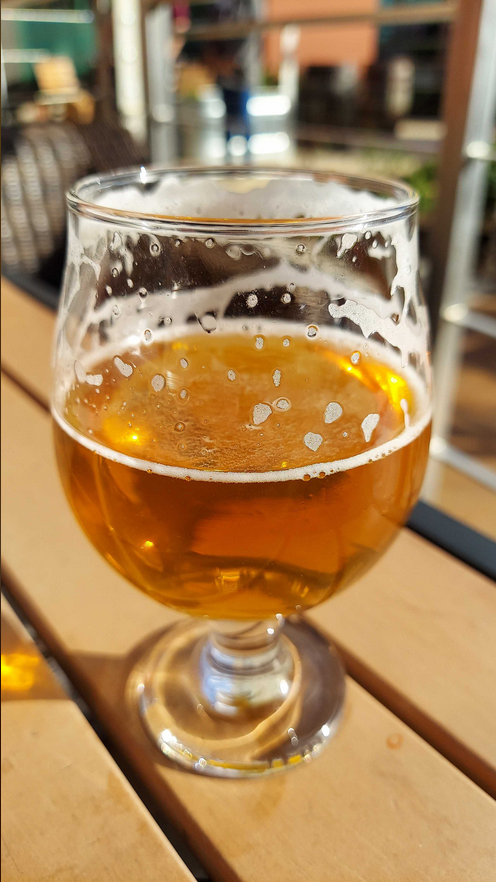 Each year's Big Chicken is slightly different from that of previous years as the recipe is tweaked and ingredient availability and character varies. This year's clocks in at 10% abv and is hopped with Mosaic, Centennial, Cascade, and Simcoe.
In the glass it presents a bright golden color, with little head but generous lacing.
It has an assertive bitterness, but is not puckeringly so. I got notes of wood smoke, pine, bitter grapefruit peel, all backed with a little cracker maltiness. It has a crisp mouthfeel, and finishes dry.
HenHouse had Big Chicken available at their taprooms between Feb. 6th and today, the 12th, however there are kegs still floating about and getting tapped throughout this week and perhaps even into next week.
Like every other year, it is well worth seeking out. Just keep your eyes and ears open. And, who knows? you may even come across some cans of it still available to take home.