On Oct. 16th-17th, the Brewers Association celebrated the 39th edition of the Great American Beer Festival (GABF), the largest and most important beer event in the US.
Due to the pandemic, this year's event was held entirely online. However, although there was no pro-am component this year, the commercial beers competition was indeed held, and brewers across the country held their breath as they watched the online feed of the awards ceremony, and waited to learn if they'd earned one of the coveted medals.
Below are the medals won by breweries "local" to me -meaning in a wide circle drawn around the San Francisco Bay Area, roughly from Chico in the north to Fresno in the south, and east to the state line.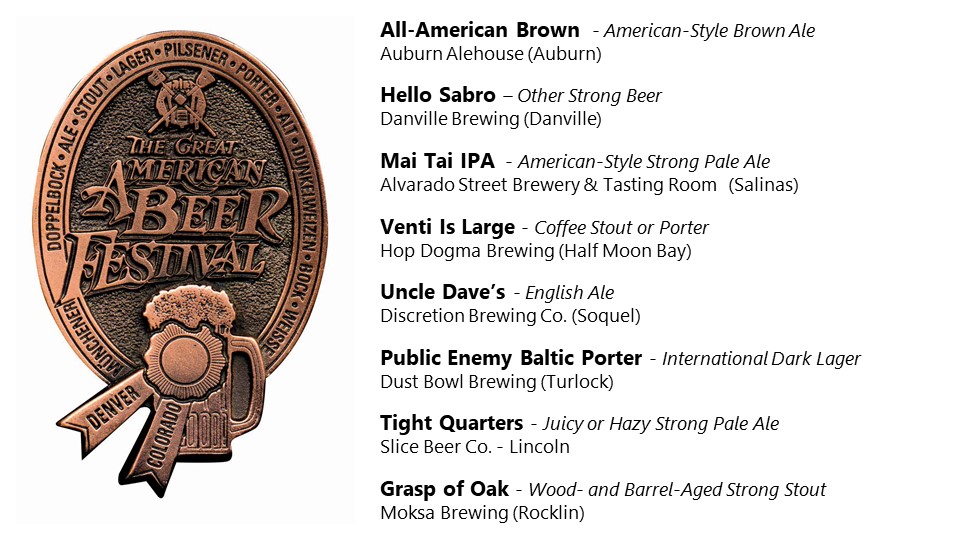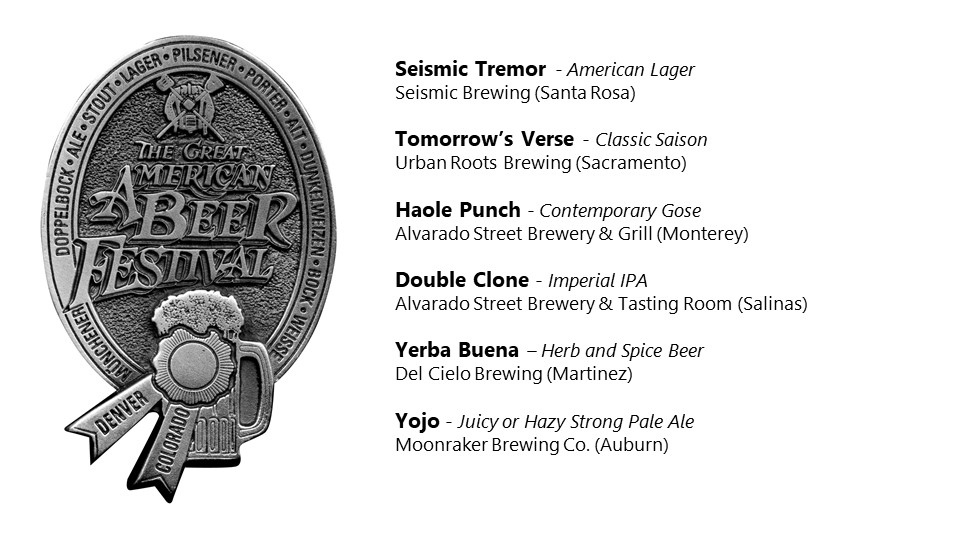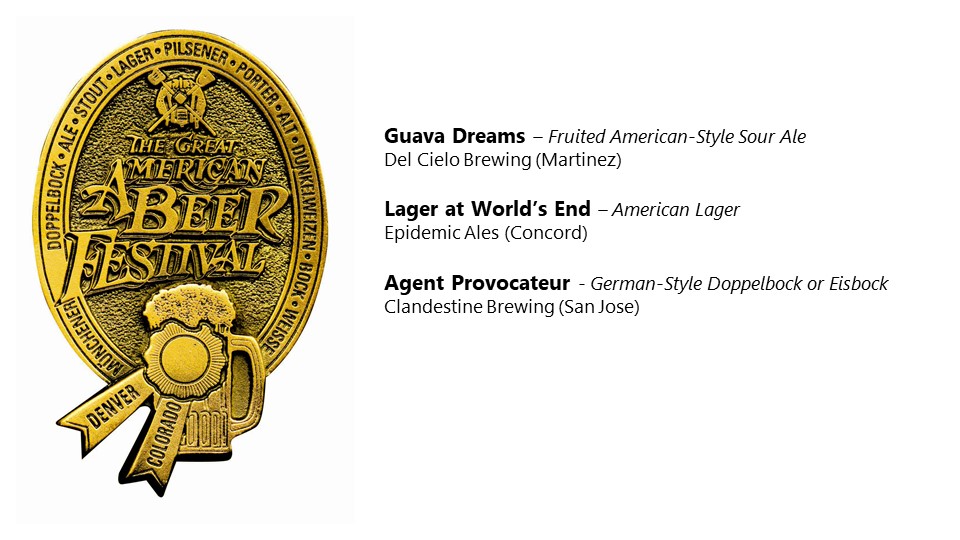 Congrats to them all! The full list of winners can be viewed HERE.