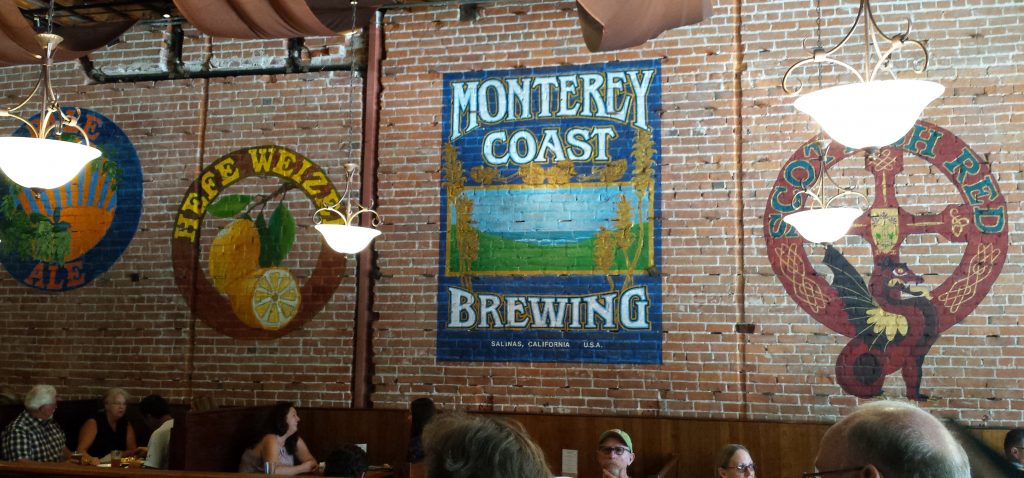 Monterey Coast Brewing Co., is located about 10 miles inland, in downtown Salinas, and has been around for at least a dozen years. Until recently it was Salinas' only brew-on-premises establishment open to the public. (Monterey's Alvarado Street Brewery now has a production facility in Salinas with an attached tap room.) The brewpub is actually located in what was originally a bank, and later was a gun smith's and armory, below the studios of a now long-defunct public radio station that I worked at while in high school. Thus, I have a fondness for the place, and have lunched there on several occasions.
The restaurant has a simple, old-fashioned wood bar with a over a dozen taps, backed up by what looks like four or five 10-bbl fermenters.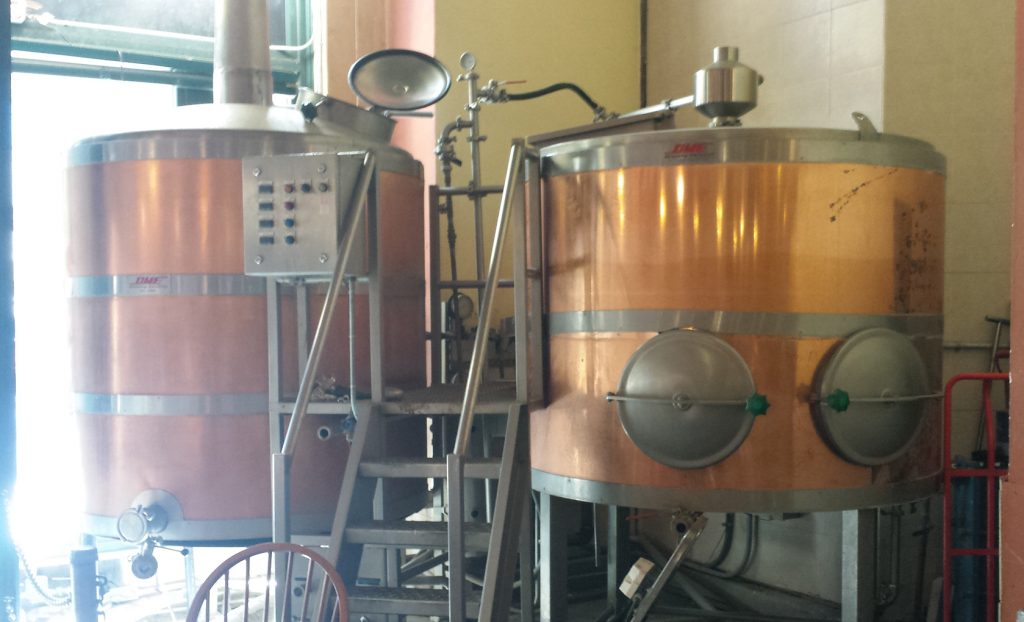 A curious detail I noticed on my latest visit is that the mash tun has two manways. It appears that the orientation of the original one must not have allowed enough space for comfortably removing the spent grain given its proximity to the nearby wall, and thus a second manway was cut into the tun.
I've always enjoyed the food there, and when they say on their website that it is "where the locals eat", it is no mere marketing or exaggeration.
Of course, the main reason I chose to dine there when I'm in Salinas is to support a local, independent brewer.  Which, brings us to the beer:
Monterey Coast Brewing has a modest lineup of eight house beers, ranging from a pale ale to a stout. Given that they only sell the beer on premises ($7 32-oz growler refill on Thursdays!), it is probably prudent that they keep the number manageable.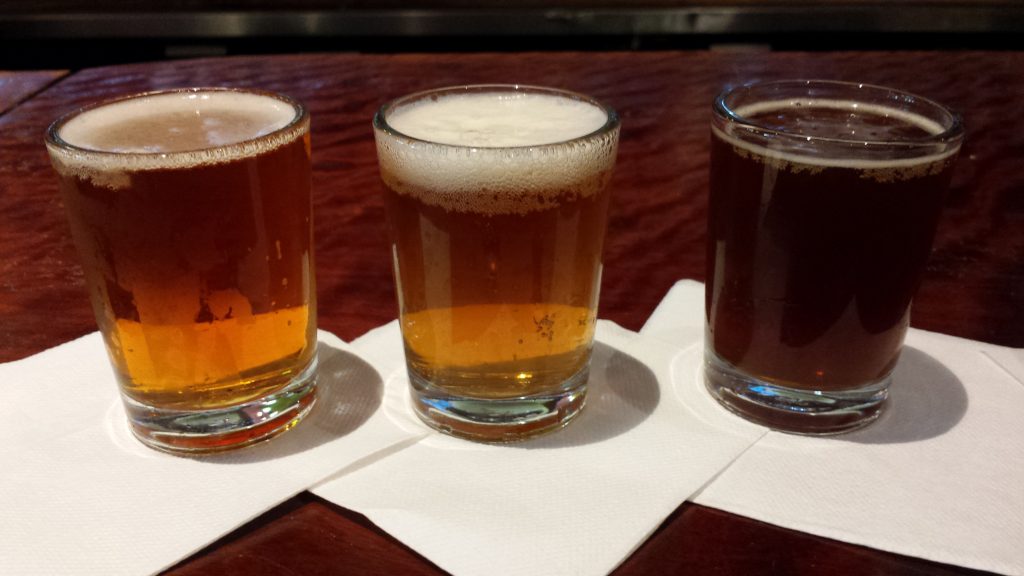 On this visit, I ordered a flight for the first time, tasting five of their beers. This horizontal sampling allowed me to discern a notably similar character in their brews.  I expect that the brew staff has perhaps been harvesting  the yeast from one brew for use in the next, and that, over time, it may have evolved into "house" strain.
I've never found their beers to be outstanding, but always enjoyable, albeit with a few allowances –for example, the IPA doesn't fully deliver on the "heavily hopped…intense and complex" character promised in the description.  One's most solid bets, I think, are the pale ale, the porter, and the stout.
Monterey Coast Brewing Company
165 Main St.
Salinas, California