Last Friday I got to attend the SF Beer Week Opening Gala again, courtesy of the SF Bay Area Brewers Guild. Once again, it was a blast; a true showcase of the greater Bay Area's best brews and breweries, and a testament to why the Bay Area is a leader in the US craft beer scene.
Of course, every participating brewery strives to bring their biggest and best, often SF Beer Week -specific releases. One such is the excellent Tres Diablos triple IPA, from Danville Brewing Company, brewed by my friend Matt Sager.
Another awesome big beer was Cataclysm triple IPA by the good folk at Concord's Epidemic Ales. The bitterness is balanced by a pleasant sweetness, and a surprising note of strawberry!
Another brewery I was pleased to run into was Ocean View Brew Works from Albany. I met them last year, when they were about to celebrate their first anniversary. Well, on Sunday they celebrated number two with a big party at the brewery. I'm happy to hear that things are going well for them.
As last year, I made an effort to get to know breweries I had not heard of before, and I was not disappointed. I had some lovely beers and met some awesome, passionate, dedicated brewers.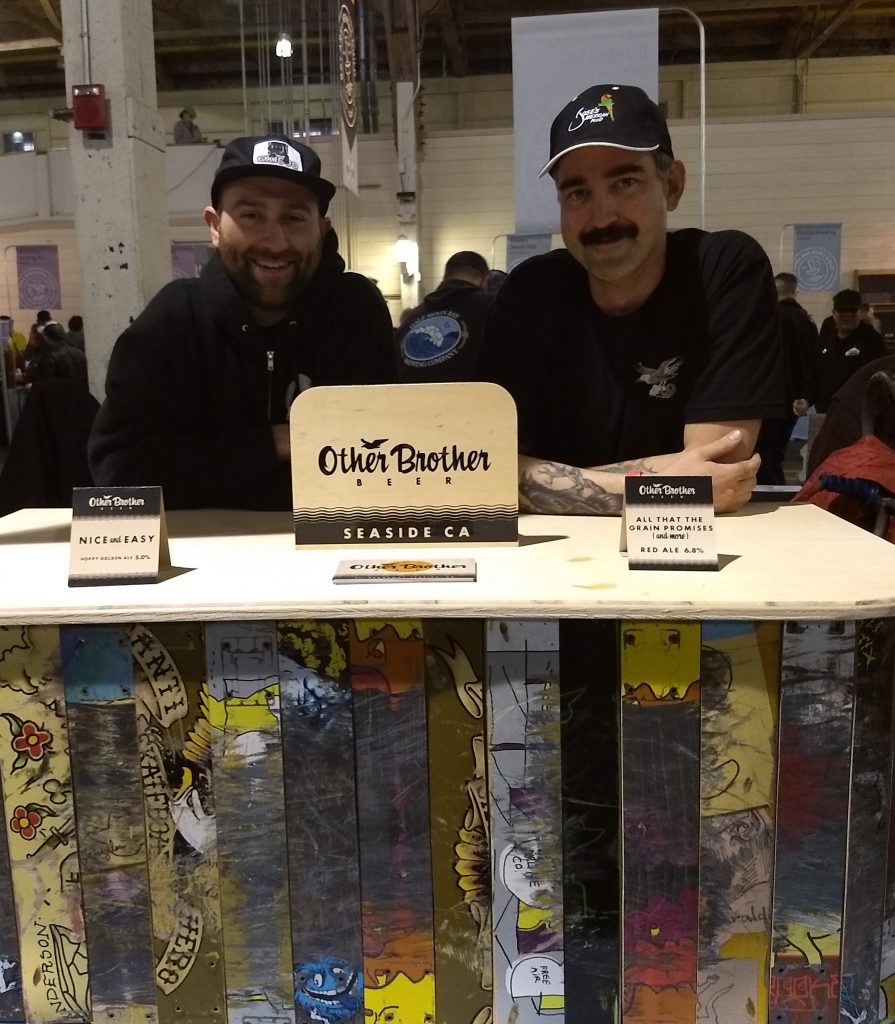 I'm sure that many have heard of East Brother Brewing, Barrel Brothers Brewing, and even of Asian Brothers Brewing. Well, now there is the other brother: Other Brewer Beer Co.! Other Brother is a 15-bbl brewery located in Seaside. They've been open just 3 months. They brought All That the Grain Promises (and More…), a tasty 6.8% abv red ale. As they told me, "Hoppy is in our blood!"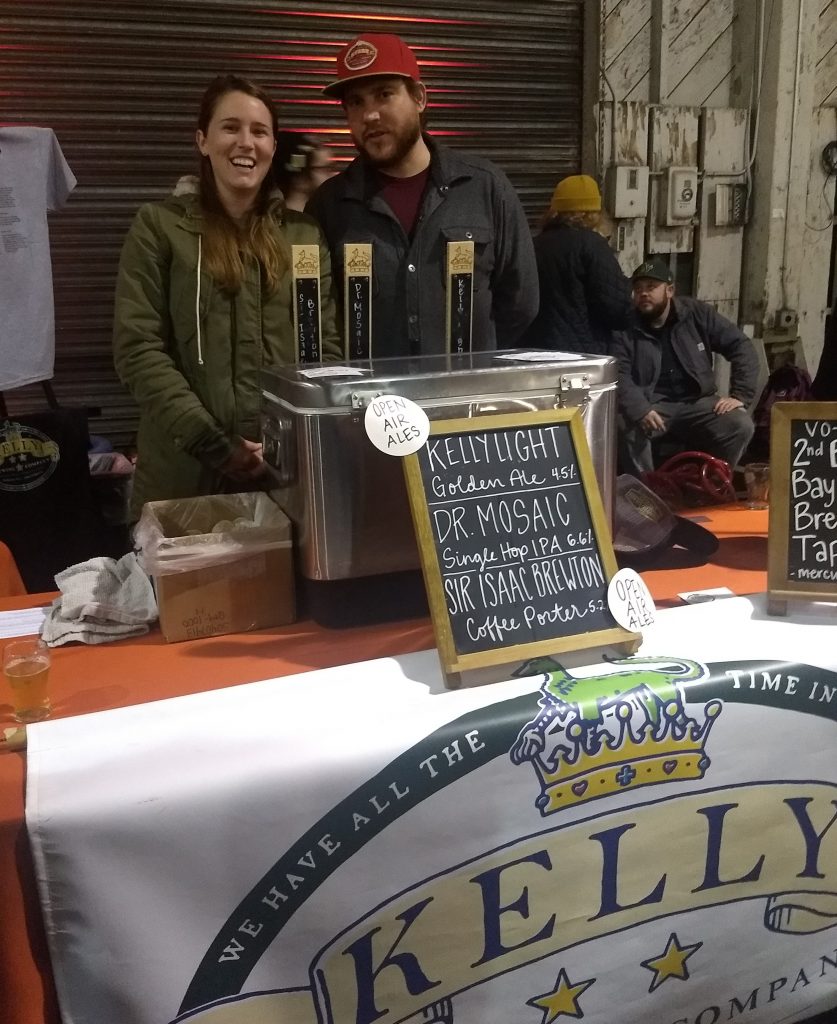 Another pleasant encounter was the 1-year old Kelly Brewing Co. from Morgan Hill. They are still relatively small, at 7bbl kettles, but they are putting out some nice beers. I quite liked their Kelly Light, an almost lager-like golden ale that would come really nicely on a warm day.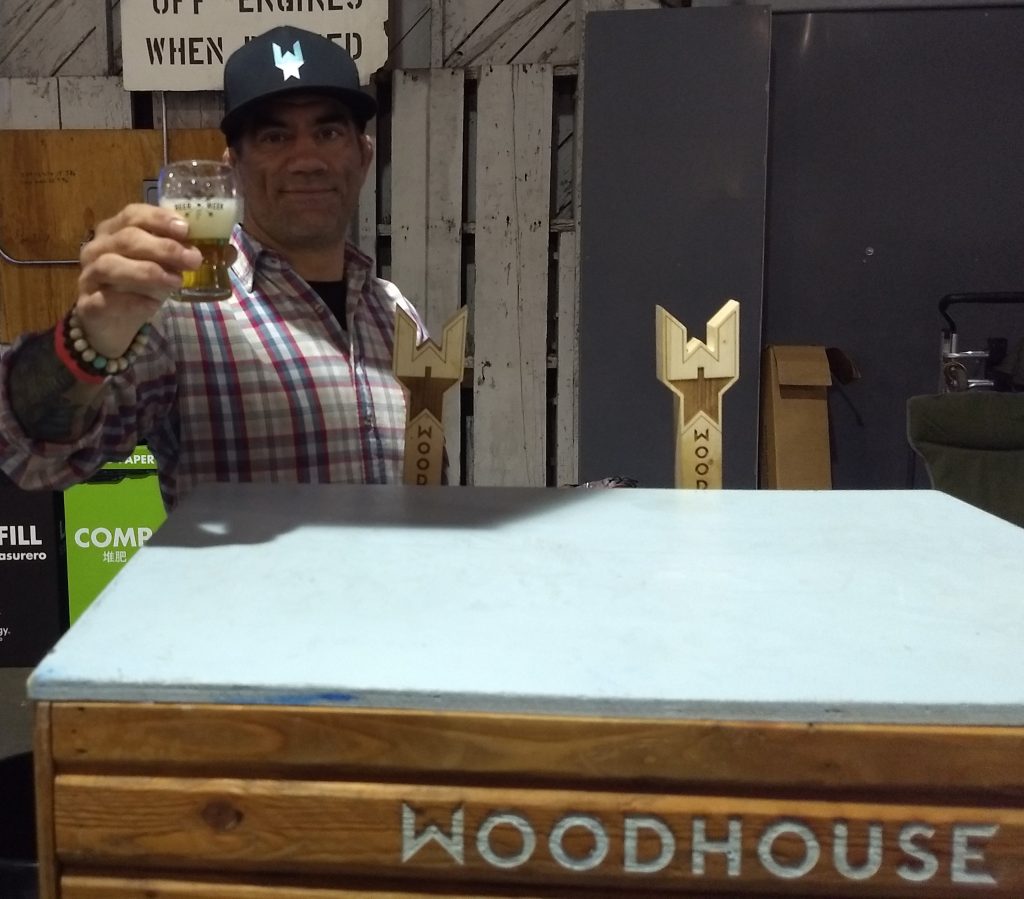 Since I left Santa Cruz in the mid-1990s, the then incipient craft beer scene has exploded, particularly in recent years. One of the newest additions, I discovered, is to be Woodhouse Blending & Brewing , on River St in downtown. Woodhouse is 10bbl brewery run by Mike Rodriguez, formerly of Lost Abbey Brewing in San Diego. Mike said their tap house is scheduled to open in March and that he is planning on starting a barrel program in the near future.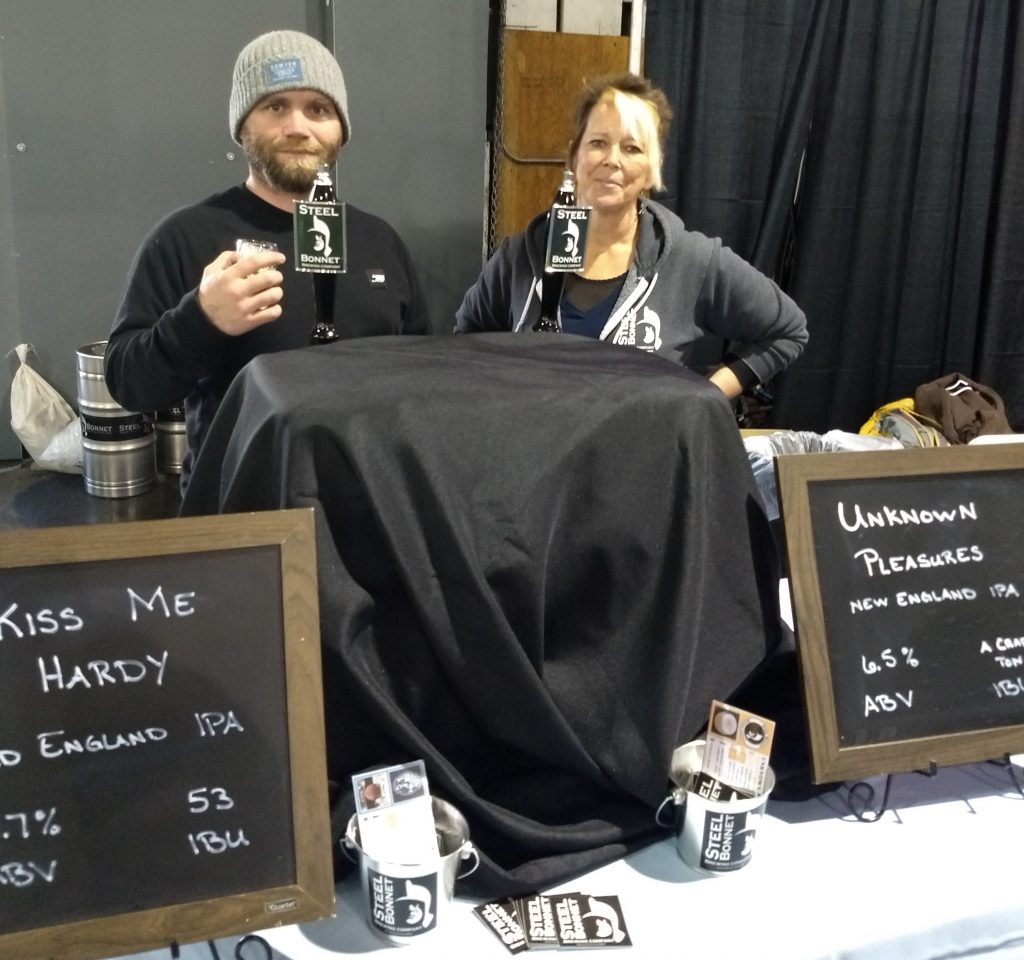 Not too far away, in Scotts Valley, is Steel Bonnet Brewing Co. They produce, they said, "about half and half" English and American styles. They brought along the tasty, and cleverly-named, Kiss Me, Hardy, a 7.7% English IPA made with malts from Alameda's Admiral Maltings and, of course, British hops. They told me that though they are currently a 7bbl-capacity brewery, they will soon be expanding to 30bbl.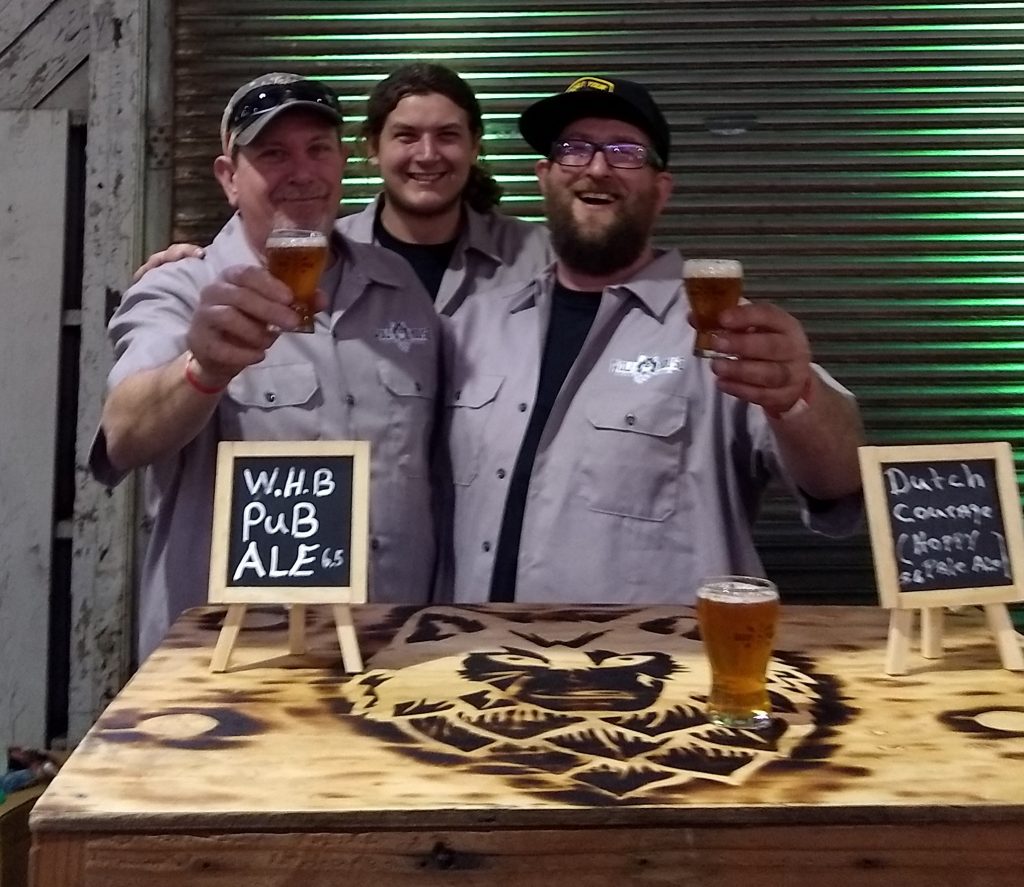 And, a special treat was hanging out and talking with the guys from Cloverdale's upcoming Wolf House Brewing. They've been brewing quite a a bit, but are in the midst of putting in the hard work of getting their pub into shape for an opening in the next couple of months. Hopefully by the end of March, or April.
When the pub opens, Dwayne Moran, will run the kitchen. Kevin Lovett, who has been in the industry for years, including a stint at the Mendocino Brewing Company, is running the brewhouse and turning out some tasty beer, as evidenced by their Gala offerings.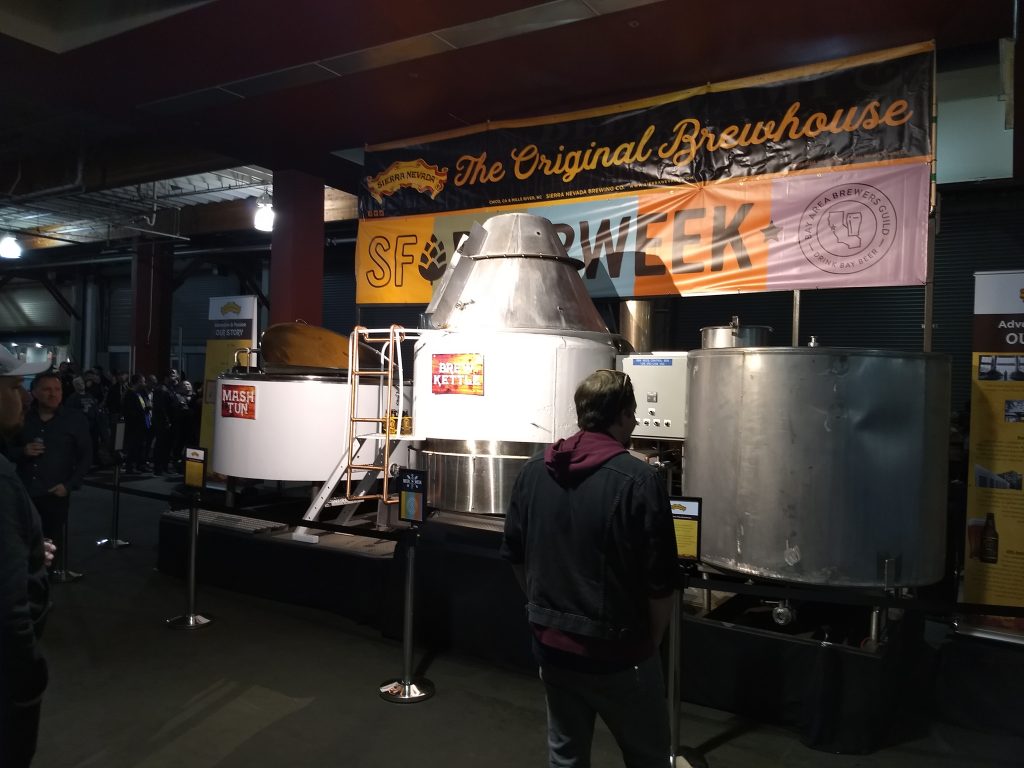 And, of course, this year there was the added treat of seeing the original Sierra Nevada Brewing Co. brewhouse cobbled together by founders Ken Grosman and Paul Camusi back in 1980. That brewhouse was sold to Mad River Brewing in 1989. In 2018 Grosman bought it back from Mad River, moved it back to Chico, and had it reassembled on a truck bed. Having read Grosman's book on the history of Sierra Nevada, Beyond the Pale (Wiley, 2013), seeing it was particularly cool.