After a COVID shut down-imposed delay, Wondrous Brewing Co. finally opened its doors to the public on May 12th. To say that it's been a much-anticipated event may be a bit of an understatement.
Wondrous is the brainchild of an acquaintance of mine, Wynn Whisenhunt -at one time we were both part of the same homebrew club, DOZE. Wynn made a name for himself in Bay Area brewing scene as a brewer at Farm Creek Brewing Co., at San Francisco's Bartlett Hall, and later at Capitola's Sante Adairius Rustic Ales. When it was announced that he'd be opening Emeryville's first modern-day brewery anticipation ran high.
I do have to say that the excitement was well-deserved. Wondrous fits nicely into its neighborhood. It is well-placed to be the watering hole for the residents of several apartment blocks within easy walking distance (like, literally, across the street).
The space itself is comfortable and well-appointed. There is ample outdoor seating. Indoor seating, however, is sparse, in keeping with pandemic-related occupancy and physical distancing restrictions (which will be removed on June 15th).
As for the beer, well, Wynn is killing it, specially with the lagers.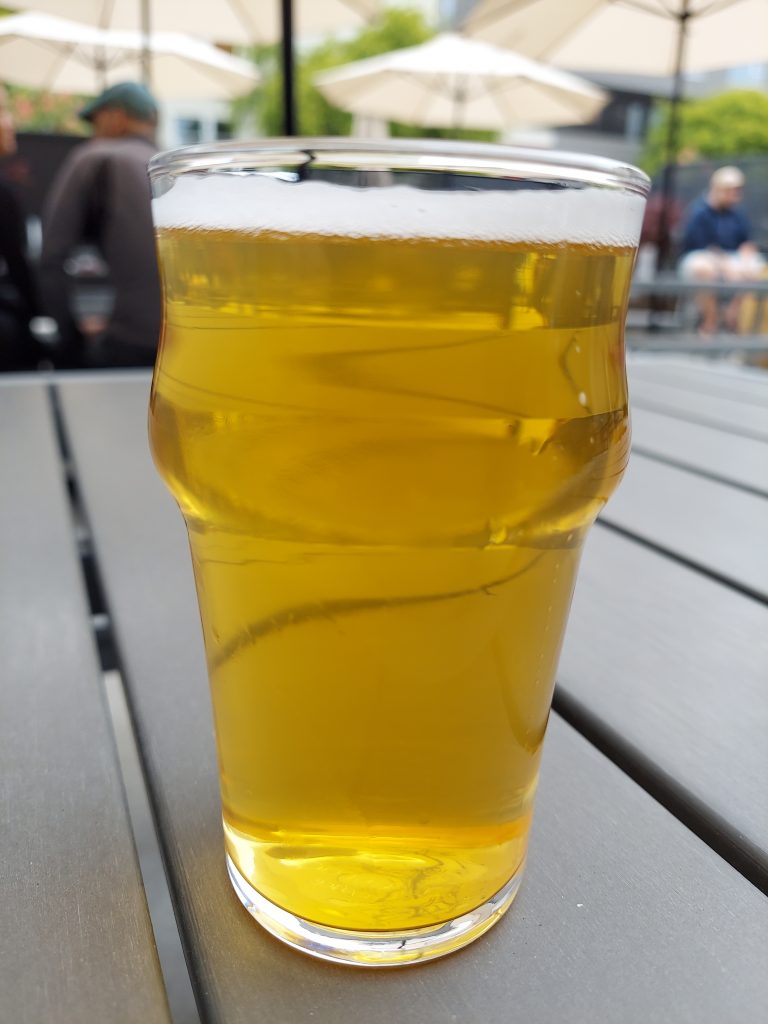 At the back of the brewhouse, there have been installed a set of horizontal steel tanks that will allow Wondrous to keep a steady run of lagers without sacrificing valuable fermenter space.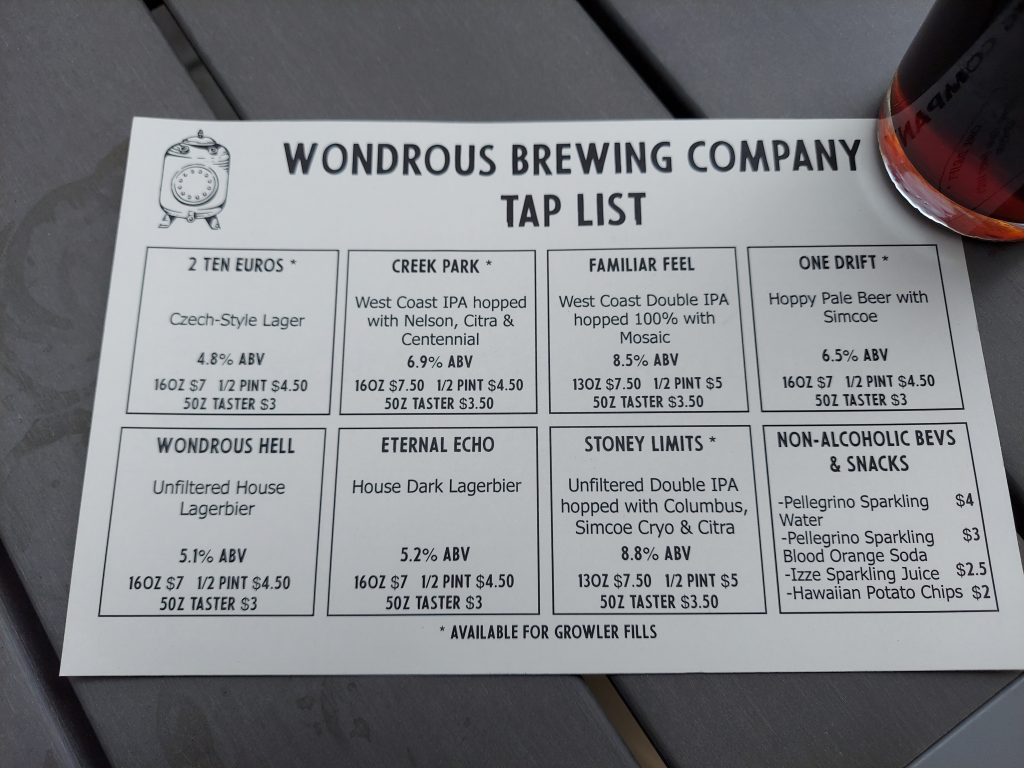 I particularly recommend trying the 2 Ten Euros Czech-style lager and Eternal Echo dark lager, specially the latter. (It's also Wynn recommendation.) If you're looking for an IPA, you won't go wrong with Stoney Limits DIPA.
Wondrous Brewing Co.
1306 65th St
Emeryville, CA
wondrousbrewing.com