Barrio Brewing, just outside of downtown Tucson, is Arizona's oldest brewery, having been established in 1991. In 2020 it became the state's first employee-owned brewery.

Set in a semi-industrial, semi-residential part of town, the brewery fits right in, with a funky industrial vibe.
The inside space is dark, with lots of colored lights, games, music, giving it a cool dive-bar feel while being lots of fun. There is also plenty of outside seating under shade –which is a mercy in Arizona. The staff, we found, were super attentive and checked on us frequently even though we chose to sit outside on a hot day.
The food was good -with plenty of gluten-free options or substitutions, by the way. If you're coming from out of town, like us, I recommend trying the local staple: a loaded Sonora-style hot dog.
As for the beers: they had 11 taps going with their regular line-up, plus a couple of seasonal offerings in addition. Among the regular beers were a couple of award-winners.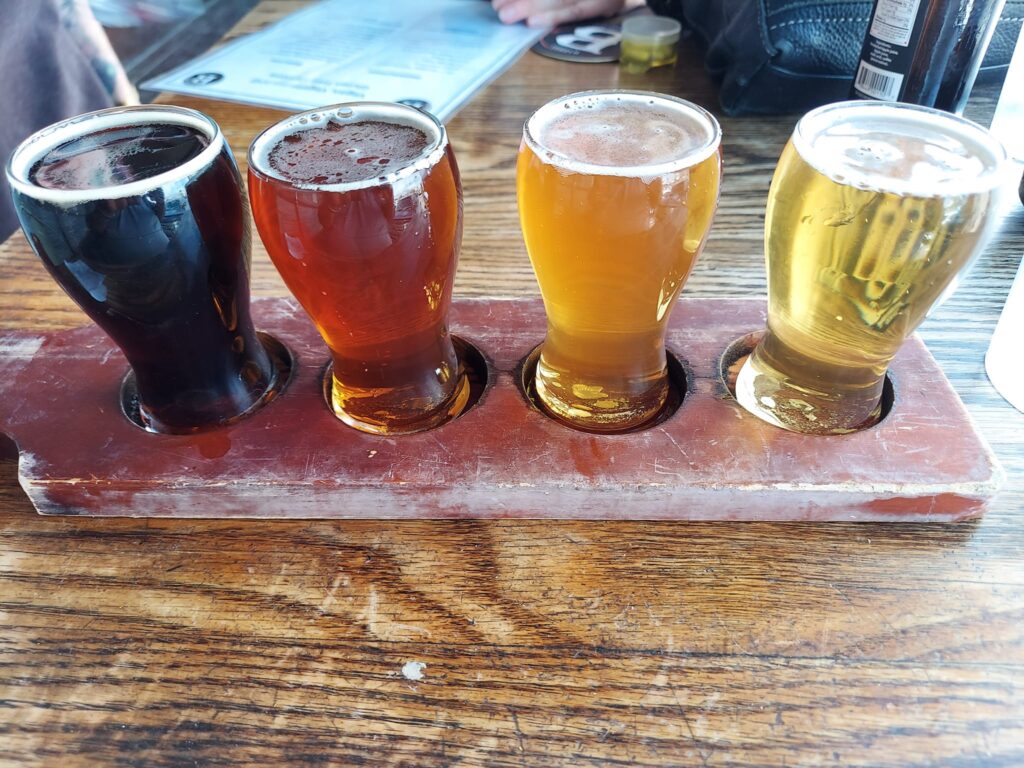 "Nolan's Porter", first brewed in 1994 to mark the birth of the brewmaster's son, won gold at GABF in 2008. "Rojo", a Scottish amber ale, won bronze at the 2015 Great American Beer Festival, and silver at the 2016 American Beer Festival. Both were indeed good. Tastes and flavor profiles have evolved since 2008, so some may find the porter not as roasty as they might expect nowadays. But that's one of the nice things about porters, they can offer a wide range of experiences within a single category.
The hazy IPA was also good, and not a resinous hop bomb, as many are in northern California. Rather, it presented an intense nose, but the taste and mouthfeel were moderately bitter and not cloying. This is a good thing, making the beer far more approachable in Arizona's heat.
As for the blonde ale was crisp and refreshing, with aromas of noble hops. Perfect for a hot day!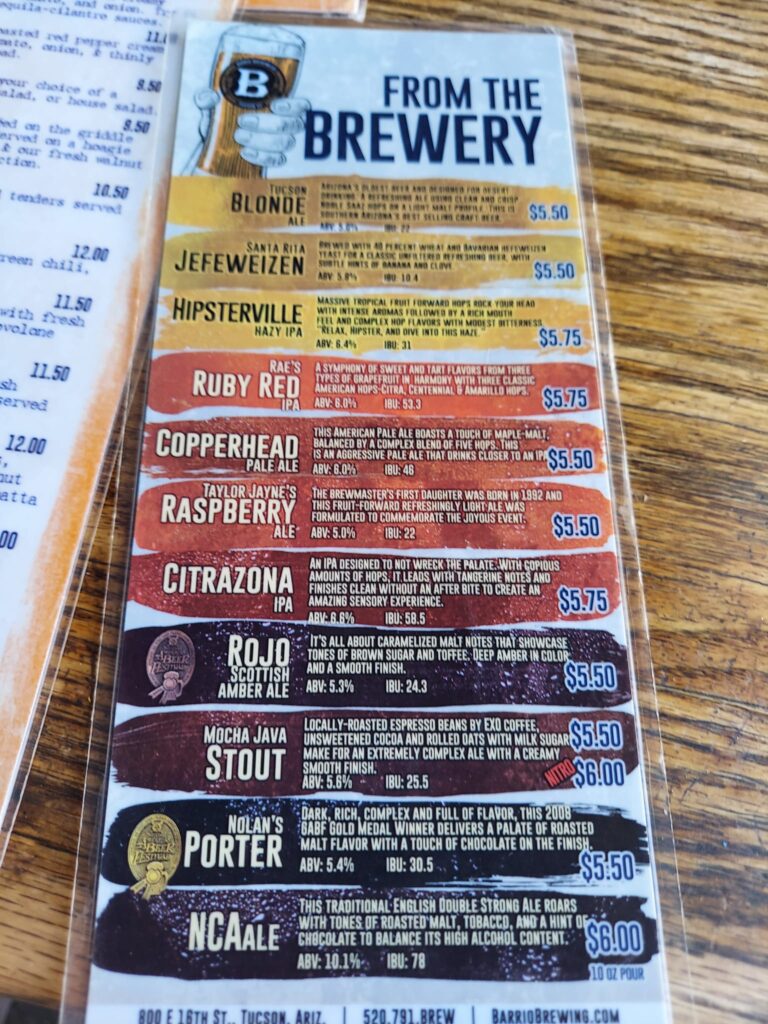 Barrio Brewing Co.
800 E 16th St, Tucson, AZ 85719
https://barriobrewing.com