Buck Wild is one of a number of breweries that have opened in recent years in Oakland's Jack London Square district. I had been interested in trying it since I met the owner, Mike Bernstein, a few years ago at a beer festival. That was well before they opened, but the beer he was pouring was tasty.
What really piqued my interest is that Buck Wild is a 100% gluten-free brewery and kitchen. At that time my wife had recently been diagnosed with celiac disease, so the prospect of us being able to go out and have a beer together was definitely enticing.
In the meantime, the pandemic shutdown happened, so we waited. But now that we're vaccinated against COVID-19 and the weather is good, we decided to give Buck Wild a try.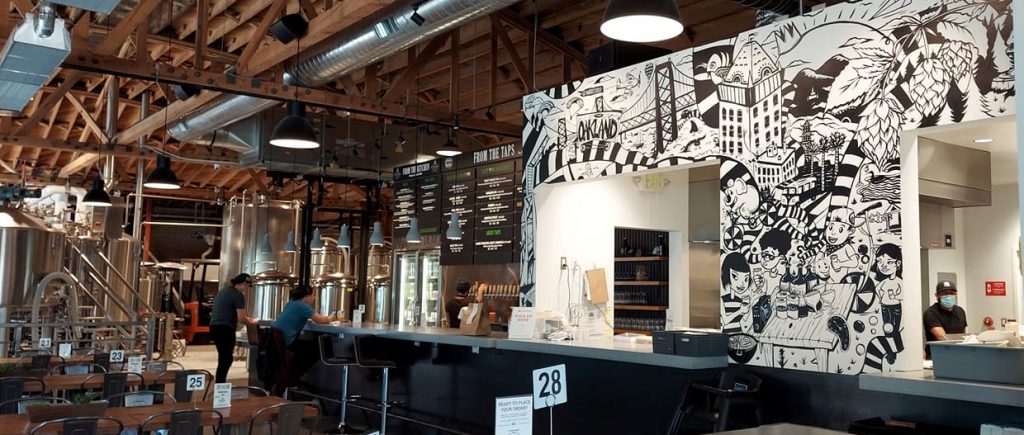 Buck Wild's tap room is an ample space, with plenty of natural light and ventilation and guests have an unimpeded view of the stainless steel brewhouse and fermentation tanks adjacent to the seating area.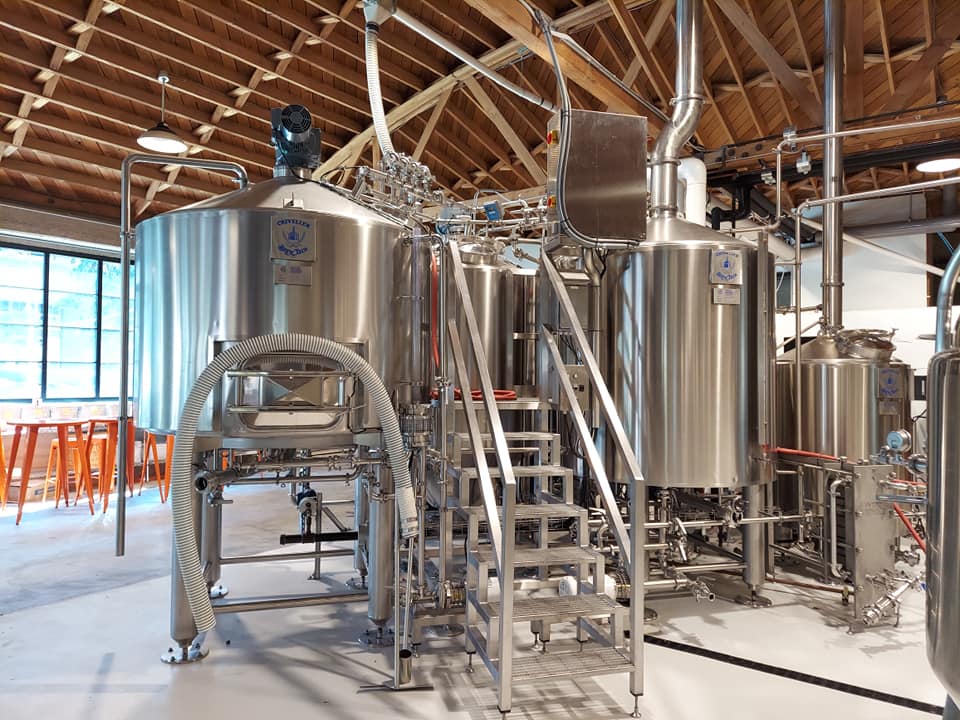 When I visited they had ten house brews on tap, ranging from a kölsch to a coffee stout, passing through a lager and several types of IPA on the way. The grains used by Buck Wild are primarily buckwheat, millet, and rice, in proportions varying, along with adjuncts, according to the style of beer being brewed.
Every one of the beers I sampled, I enjoyed. To be honest, one can tell that they are not "the same" as barley-based examples of the styles, but they don't leave anything to be desired. I certainly had no complaints!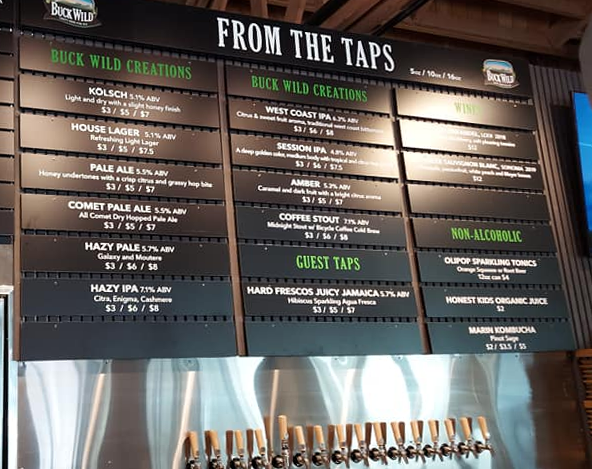 The kölsch was light and crisp, as befits the style. The coffee stout was nicely robust and with appropriate coffee, cocoa, and roasty notes. The amber and hazy IPA were solid as well.
What makes Buck Wild a specially nice option if you or someone in your party requires a gluten-free diet, or a diet free from some common allergens, is that it has a kitchen that is not only GF, is also dairy-free, and free from ingredients such as soy, peanuts, corn, refined sugars, and seed oils. The menu is not vast, but it is as ample as you'd find in any brewpub, and more varied than many.
Buck Wild Brewing
401 Jackson Street
Oakland, CA