A taproom that I got to visit while in Lima that was new to me was that of Cervecería del Valle Sagrado in Miraflores.
The Cervecería del Valle Sagrado –usually just called Cervecería del Valle– is headquartered in the Urubamba Valley in Cusco, the Sacred Valley of the Incas. The Miraflores taproom –located at 508 Calle Dos de Mayo– is the brewery's only taproom in the capital and the only one outside the Cusco region. All the beer is brewed in the Sacred Valley and trucked to Lima.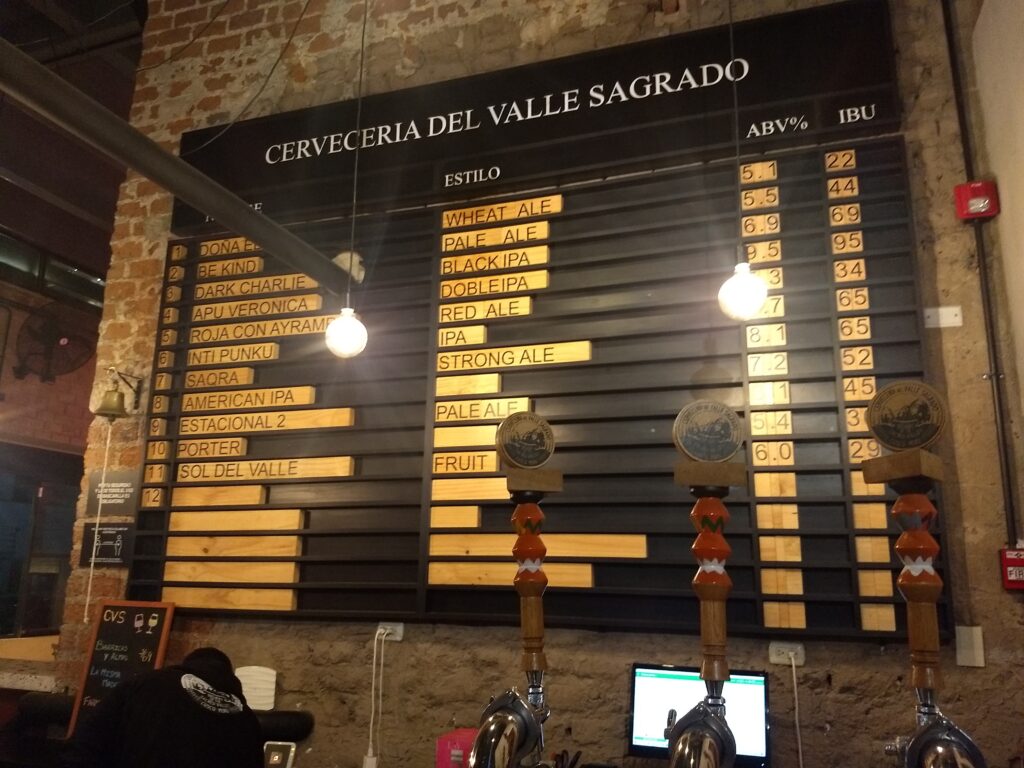 The taproom itself is nothing fancy but it is comfortable enough. The kitchen offers a selection of pub foods, mainly based on flatbread pizzas, sausages, cheese, and a couple of burger options.
It opened in 2019 but soon faced a prolonged closure due to Peru's strict COVID mitigation measures. It is now fully open and serving old standbys like Ayrampo Roja, an ale colored with native ayrampo cactus fruit, along with new beer offerings.
One such was Pachar New Kid, a then brand-new 7.2% abv, 52 IBU, American IPA named after the Sacred Valley village of Pachar, the location of their first taproom outside of Ollantaytambo, where the brewery is located.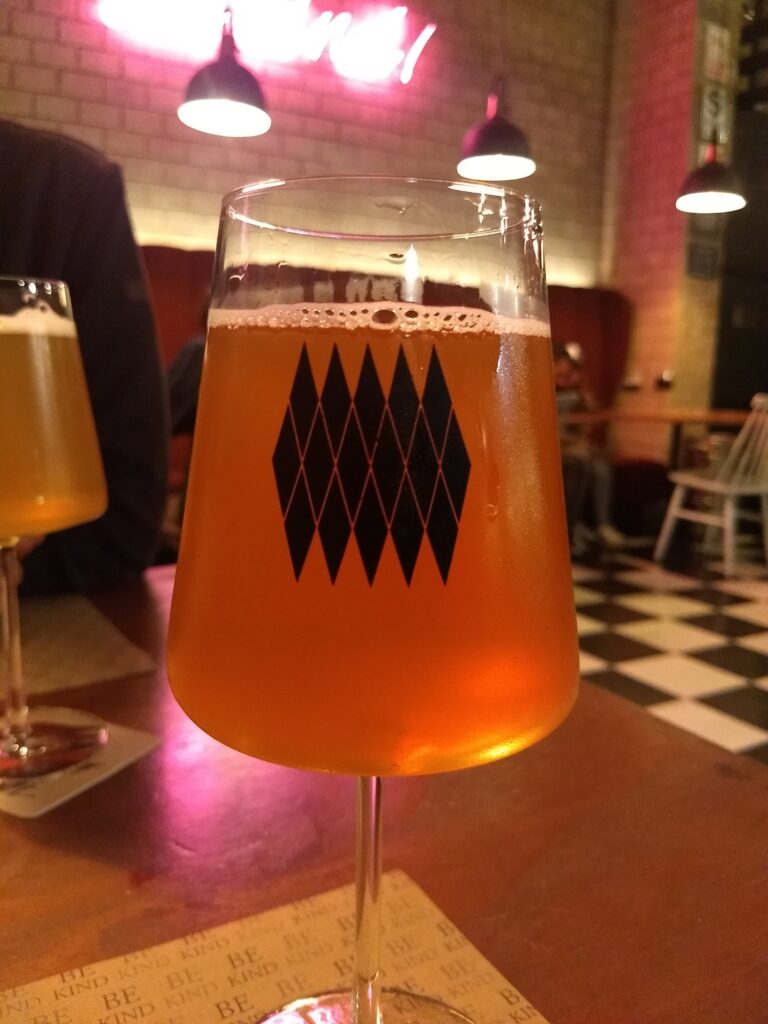 Another offering that I enjoyed quite a bit was Apu Verónica Doble IPA, a 9.6% abv, 95 IBU, double IPA hopped with Simcoe and Centennial hops. It had great color and lovely hoppy aroma and bitterness. I am not sure how long that one has been in production but I am pleased that it seems to be a regular offering.
Cerveceria del Valle Sagrado Miraflores Taproom
Calle Dos de Mayo 508
Miraflores – Lima – Peru