Yes, after two long years, beer festivals are back!
Just in my corner of the San Francisco Bay Area, we recently opened beer fest season with two much-loved events: the Brewing Network's Spring Brews Festival, and the Bay Area Craft Brews Festival.
The Spring Brews Festival, held on March 26th in Concord's Todos Santos Plaza, was the first time the festival was held without the presence of Mike "Tasty" McDole, who we lost to cancer in 2020. The Brewing Network -organizers of the festival- and my and Mike's homebrewing club, the Diablo Order of Zymiracle Enthusiasts (DOZE), were determined to carry on Tasty's legacy by continuing "Tasty's Tasting Room" homebrew tent.
With 22 beers and ciders on tap, contributed by members of DOZE, the Bay Area Mashers, and the Mad Zymurgists clubs, I think we did Tasty proud. The tent had the longest lines of the festival.

It was also a brewers' reunion of sorts, offering the chance for many friends and colleagues in craft brewing to see each other, taste each others' creations, and to hang out, for the first time since the onset of the pandemic.
The Bay Area Craft Beer Festival is typically well-attended and this year was no exception. The event sold out of tickets days before festival itself.
On April 9th, more than 2400 people gathered at the City of Martinez's Waterfront Park to sample brews from over 40 breweries and DOZE homebrew club. It was a great event, as always, and it was evident that people were having a great time.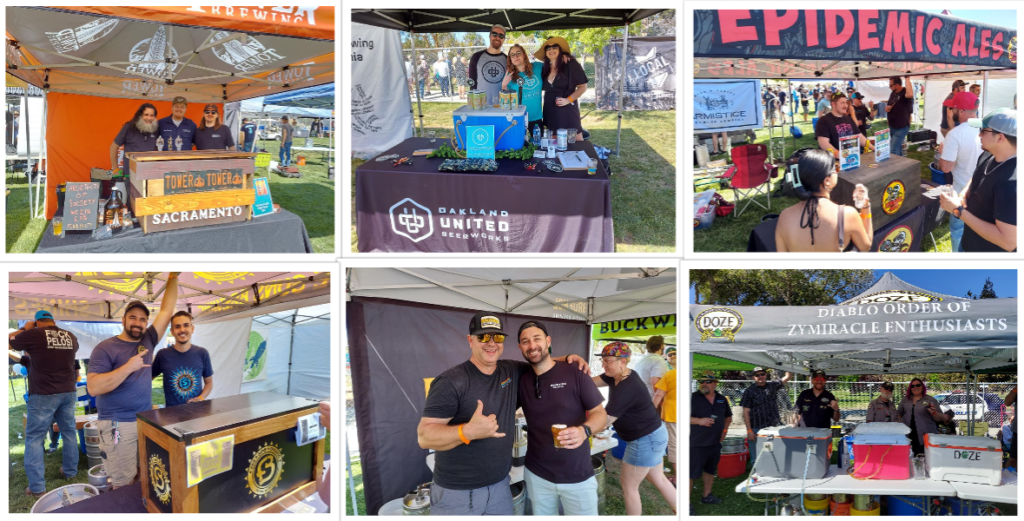 Coming up next is the Livermore Valley Craft Beer Festival on May 7th, in Livermore.