This morning one of those "Your Memories" things popped up on my Facebook feed. It was from five years ago, when I joined my wife in New York City for a few days while she was there on a more extended stay.
The specific "memory" was of our visit to the Heartland Brewery and Rotisserie at the Empire State Building.
We had gone out walking in midtown Manhattan and went up to the top floor of the Empire State Building, only to turn around, put off by the high price of admission to the observation deck. Back at ground level, was passed by Heartland, noticed it was a brewery, and decided to go in out of the cold and to make the most of the evening.
The place was one of those where they've gone a long way to make the venue feel old-timey when it obviously isn't, but it was nice enough. Friendly and warm. Packed with tables and booths, it was obvious that the beer was produced somewhere else, but that's no matter.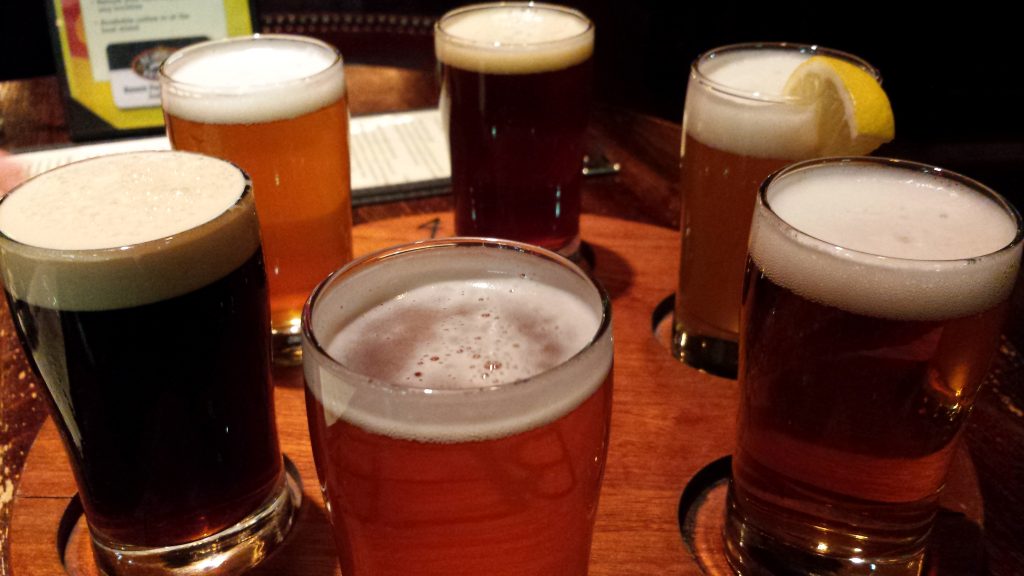 We didn't order any food, so I can't comment on that, but I recall the beers all being quite solid. They were all classic styles -pale ales, a stout, a heffeweizen, amber, and so on. I remember particularly liking the stout and the heffeweizen. Not bad for my first taste of NYC local beer!
From what I see online, that location is now closed, but Heartland –an employee-owned company– still maintains two locations near Times Square.
I do hope in plying that touristy area, they've kept up the quality of their brewing. However, since they've won a few medals at the New York State Craft Beer Competition in recent years, there's no reason to think they haven't still got it.