While in Peru this Summer I received, as a gift from my cousin, a mixed six-pack of beers by Cervecería Artesanal Ucuchá.
Ucuchá is a craft brewery in the northern Andean town of Ucucha, a village of fewer than 100 inhabitants located at 8,860 feet above sea level in the department of Ancash, at the foot of Peru's snowcapped Cordillera Blanca. The head brewer there happens to be an acquaintance of mine, Harold Montes.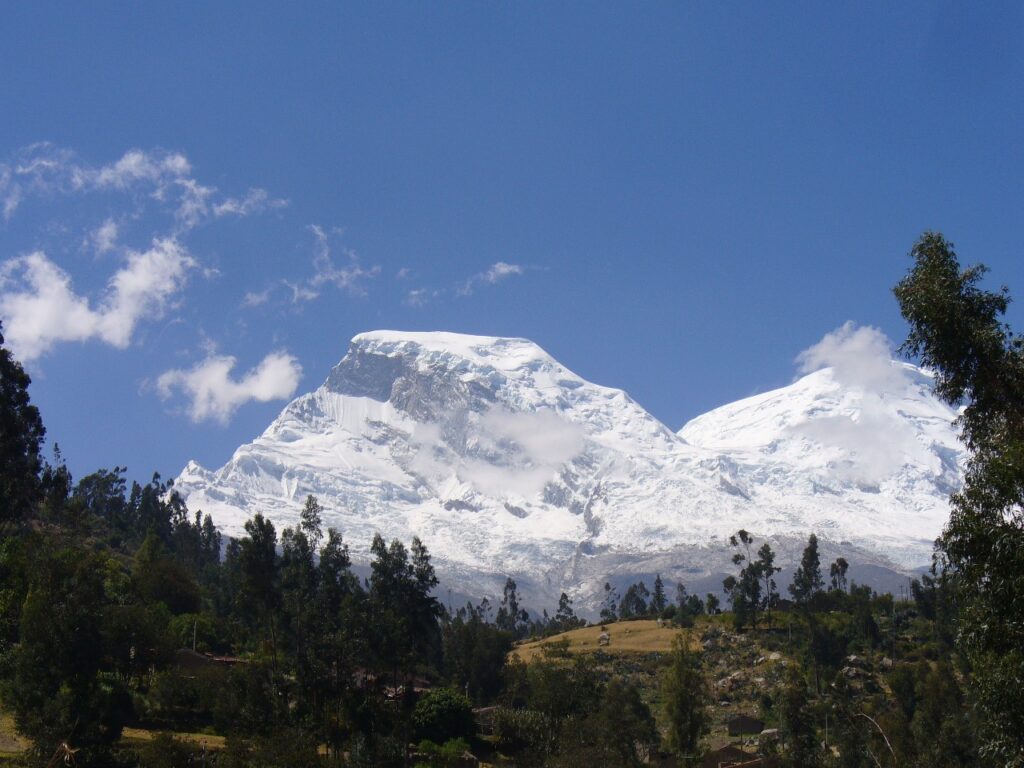 Among the beers included in the pack was "Santa" Chicha Morada Berliner Weisse. This beer (whose name, Santa, means the femenine form of "saint" in Spanish, and is also the name of a province in Ancash) is made with the addition of the native purple maize (maiz morado) and spices used to make that quintessentially-Peruvian drink, chicha morada.
Non-alcoholic chicha morada is made by boiling the whole dried ears with sugar spices –cinnamon, cloves– and sometimes pineapple rinds. It is a staple of Peruvian children's parties and a lifelong favorite for family meals. Not surprisingly, chicha morada has been a not uncommon addition to Peruvian craft brews for some time.
Santa has a beautiful reddish color, with low head formation and retention –perhaps due to the oils present in the maize. It's a aroma is slightly sour, with the maiz morado notes being pleasantly in the foreground, but with a hint of jora, a germinated yellow maize used to make the traditional Andean alcoholic corn beer, chicha de jora. The maiz morado is not as prominent in the flavor as in the nose, but is clearly present.
I do wish Santa were a bit more tart, but then again, I am far more used to sour and wild-fermented beers than average Peruvian drinkers. Nonetheless, Santa is a light-bodied, midly-sour, enjoyable and easily quaffable ale. In fact, it recently garnered a gold medal for Harold and Cervecería Artesanal Ucuchá at the Copa Pachamama craft beer competition held in Lima. Congratulations to them!