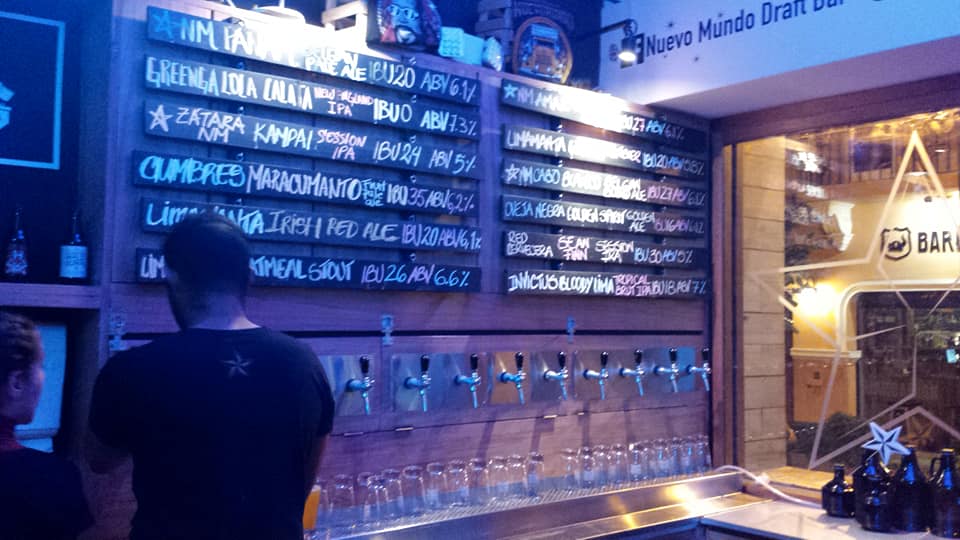 I've been in Lima a few days, and last night I went out for some beers with my cousin. We ended up at the Nuevo Mundo Draft Bar on Manuel Bonilla Street in the Miraflores district.
I've mentioned Nuevo Mundo's taproom before. As always the beer selection was good, but what made the night even better was running into José Alberto Castro, who was playing music at the venue.
Castro is a fellow beer aficionado and blogger, who writes at tomandoaltura.com. He was probably Peru's first beer blogger, and his beer reviews in particular are one of the reference points on the local brewing scene. I highly recommend reading his blog.